HOMEGAME*****Lady Wolves Volleyball Dilley VS Freer Friday, September 16th 5:00pm TICKETS CAN BE PURCHASED AT:
http://spicket.events/dilley
Lets Go Lady Wolves!!!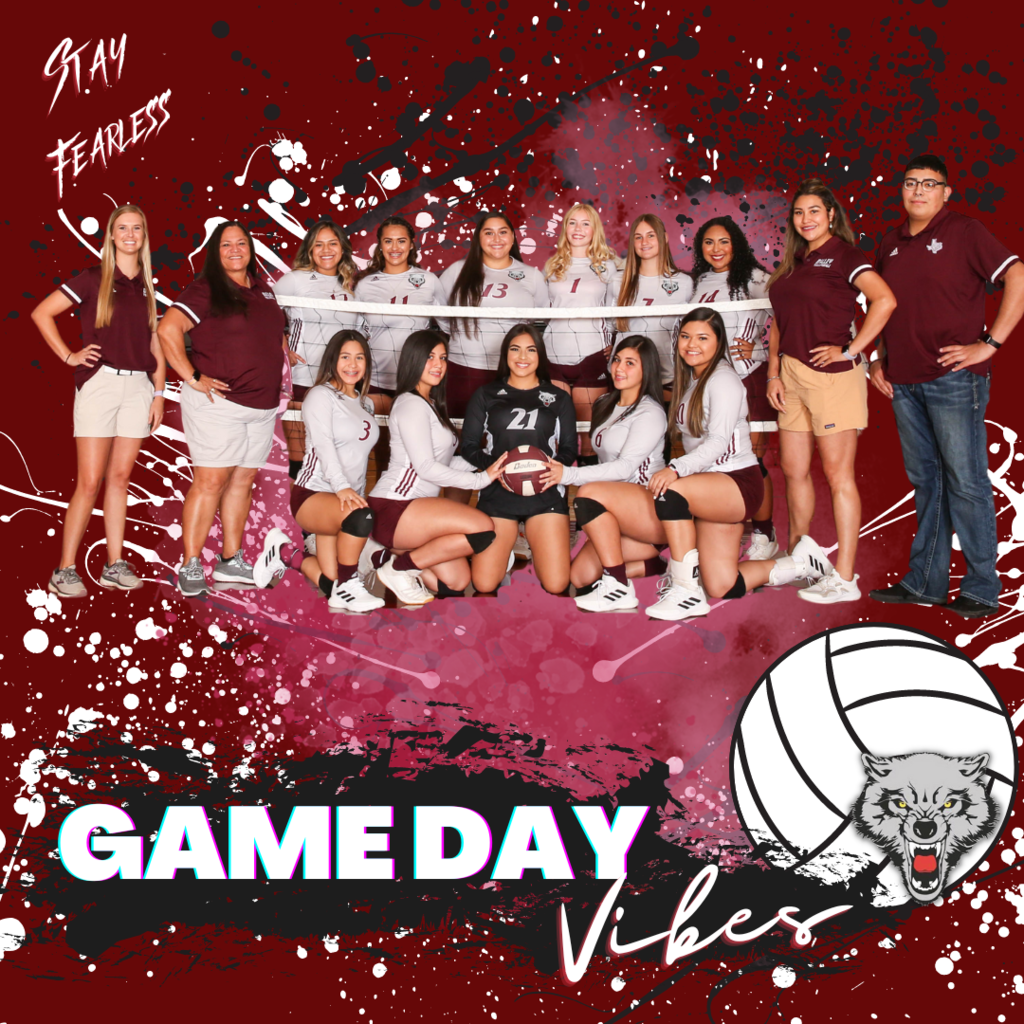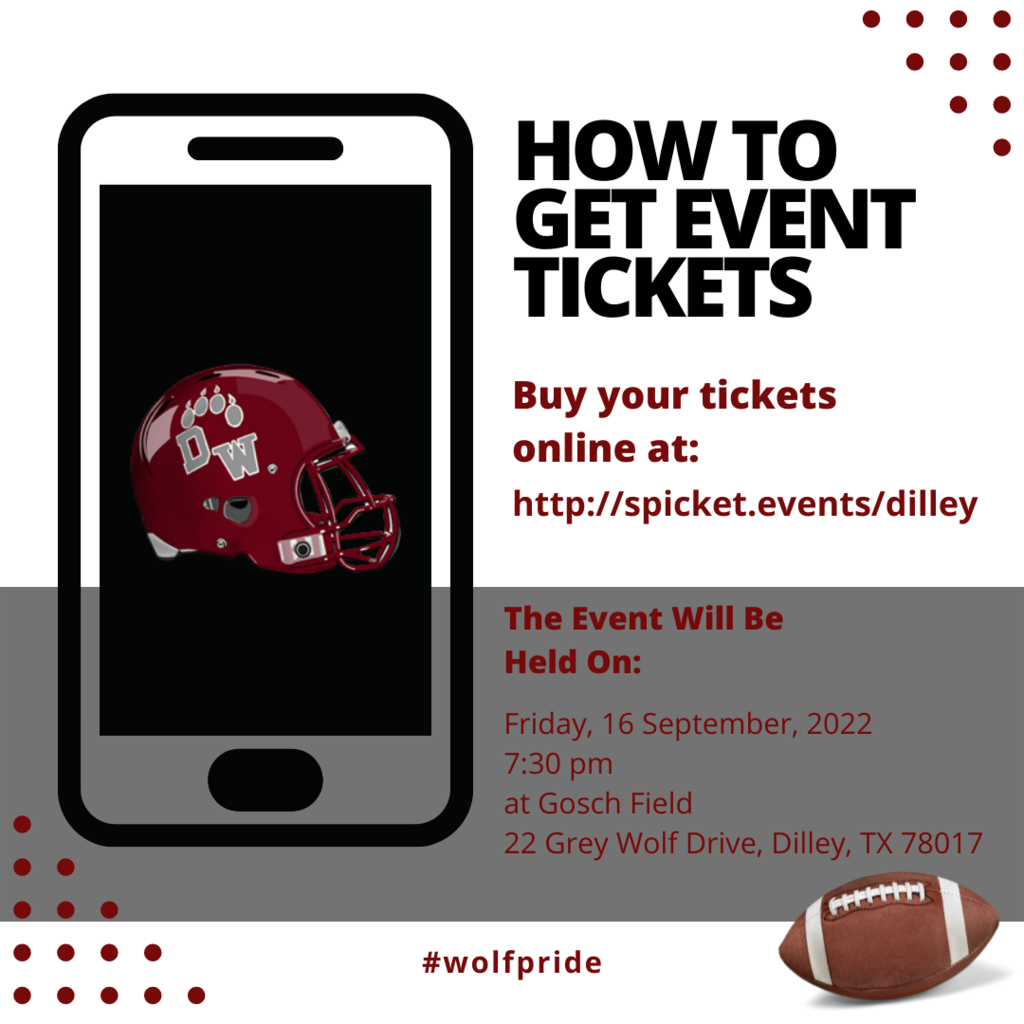 HOMEGAME****PARENTS NIGHT****WOLF PRIDE Come out and support your Wolves tonight! Game starts at 7:30pm don't forget to purchase your tickets! No cash will be accepted at the door Tickets can be purchased online at:
http://spicket.events/dilley
GO WOLVES GO!!!!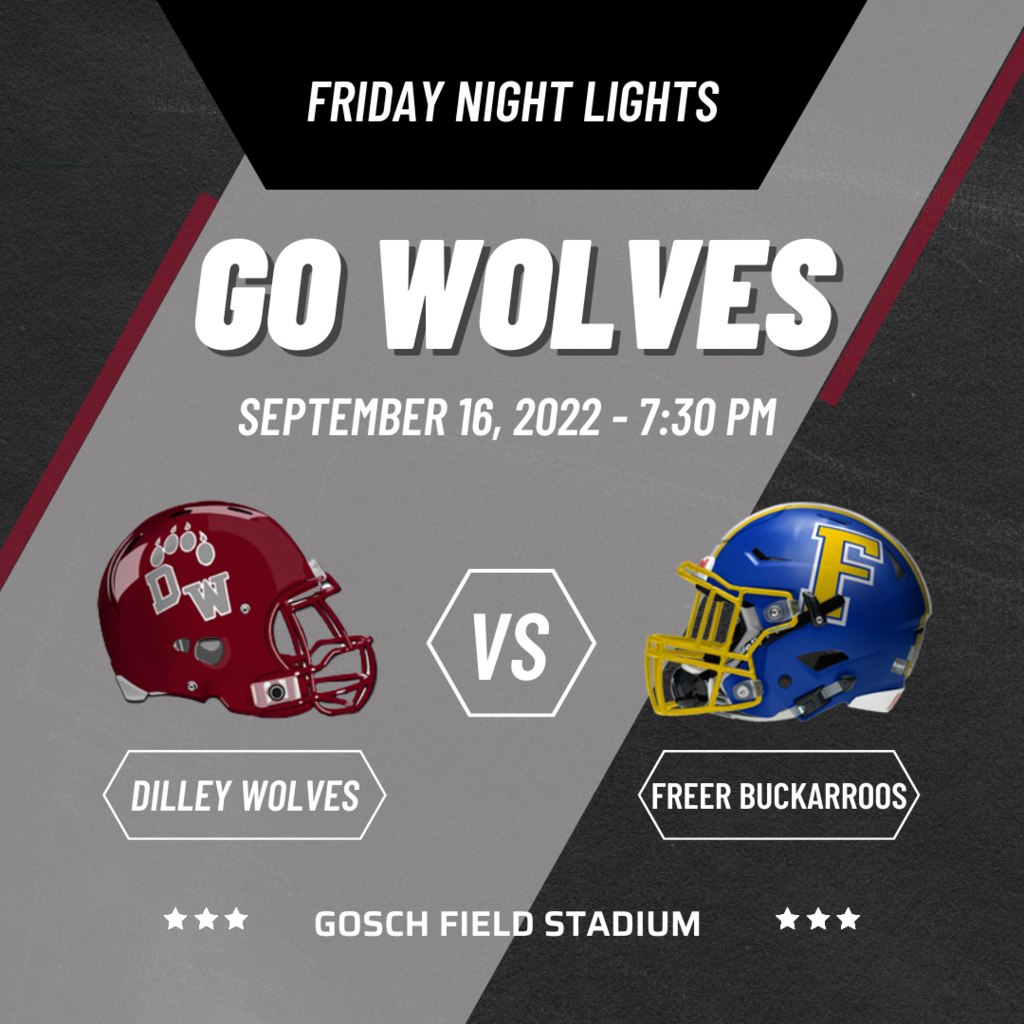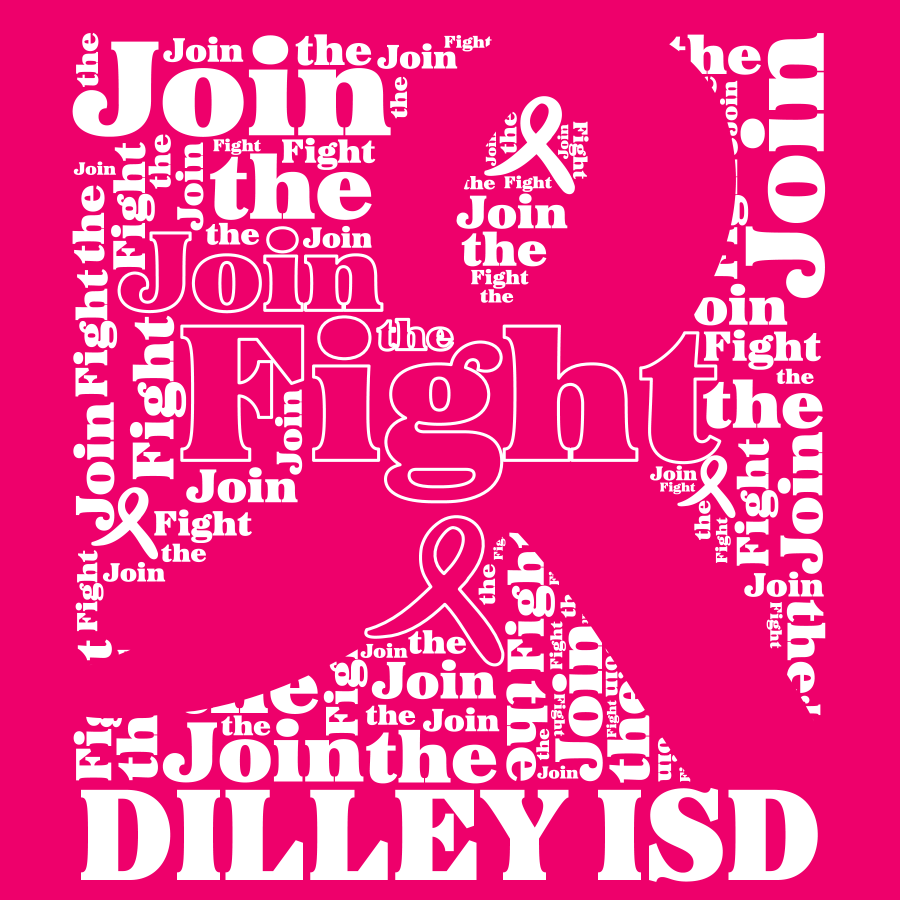 HOME GAME!!! Come join us tonight in cheering on the LADY WOLVES as they take on the UTOPIA LADY BUFFS GO LADY WOLVES!!!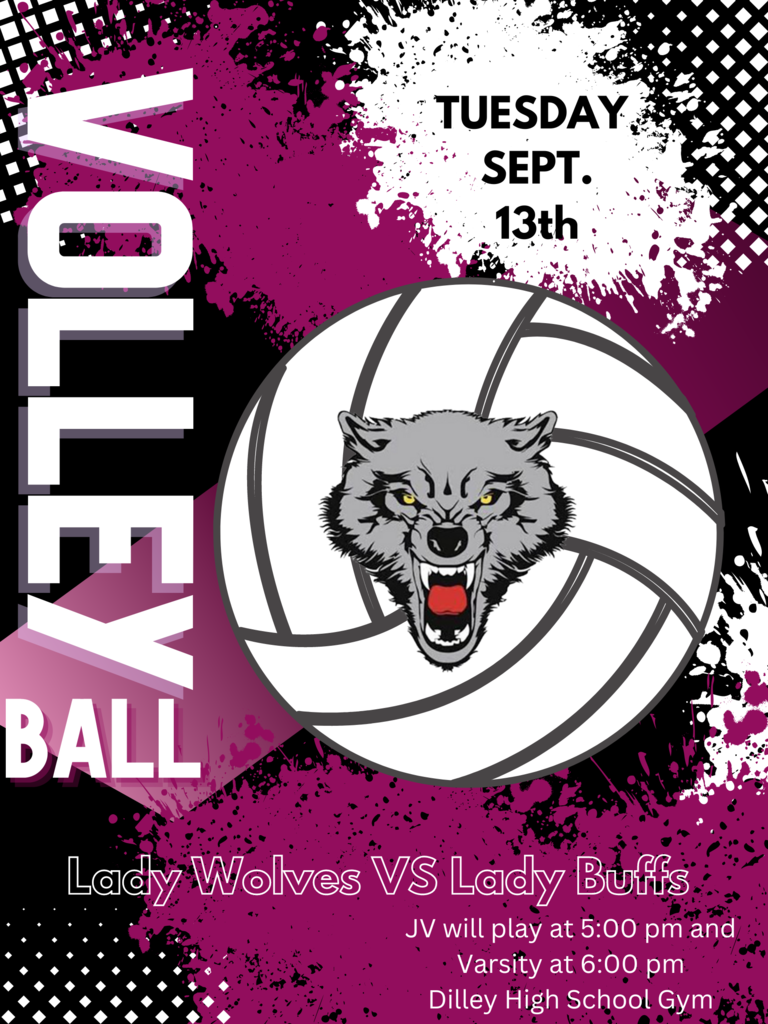 ATTENTION No JV or 8th grade football games this week Due to lack of players on both teams

Parents Night Info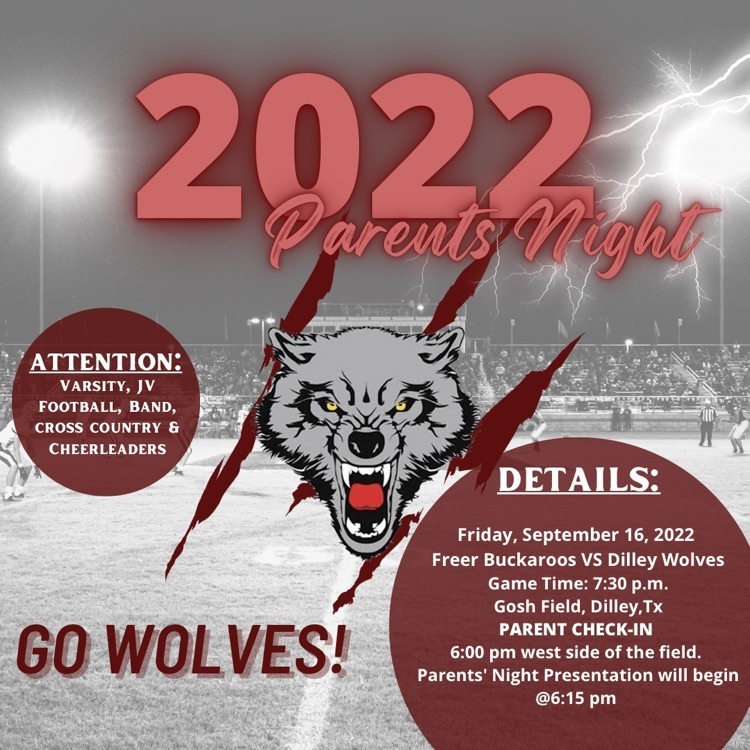 Dilley FFA Raising the flag at the Dilley vs. Cotulla Game

Food Distribution Alert!!!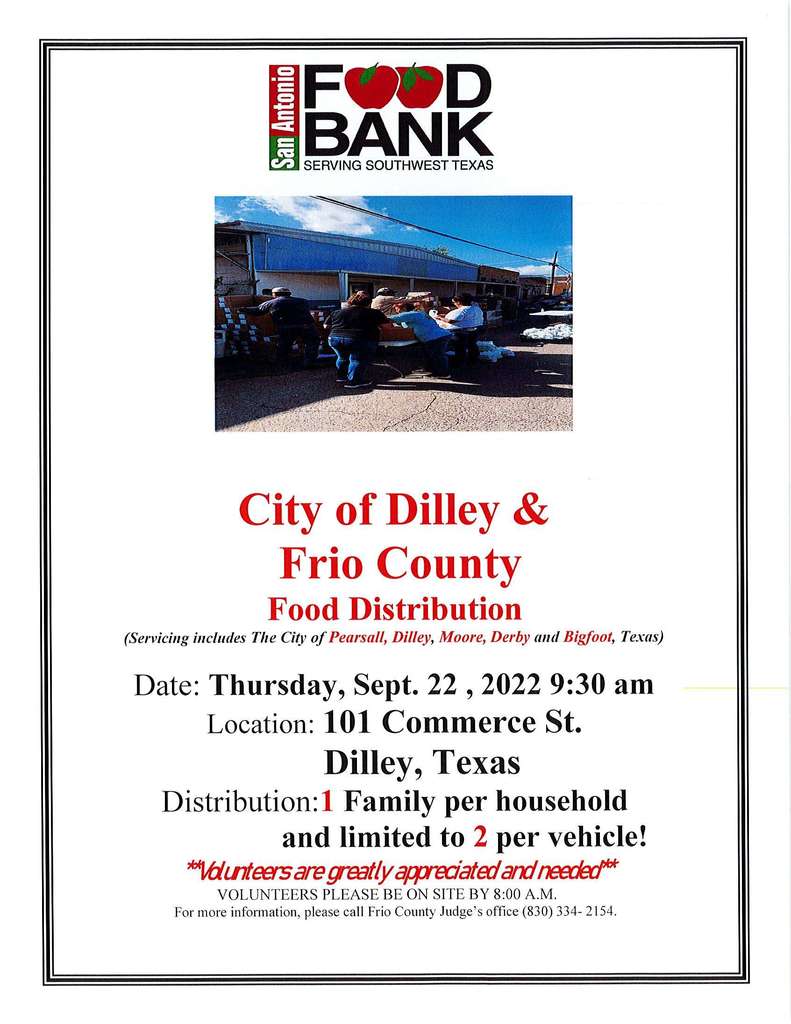 Faces of excitement at DHS!!! The Mighty Grey Wolf Band just received new instruments! Thank you to those who made this happen for our Students!!!!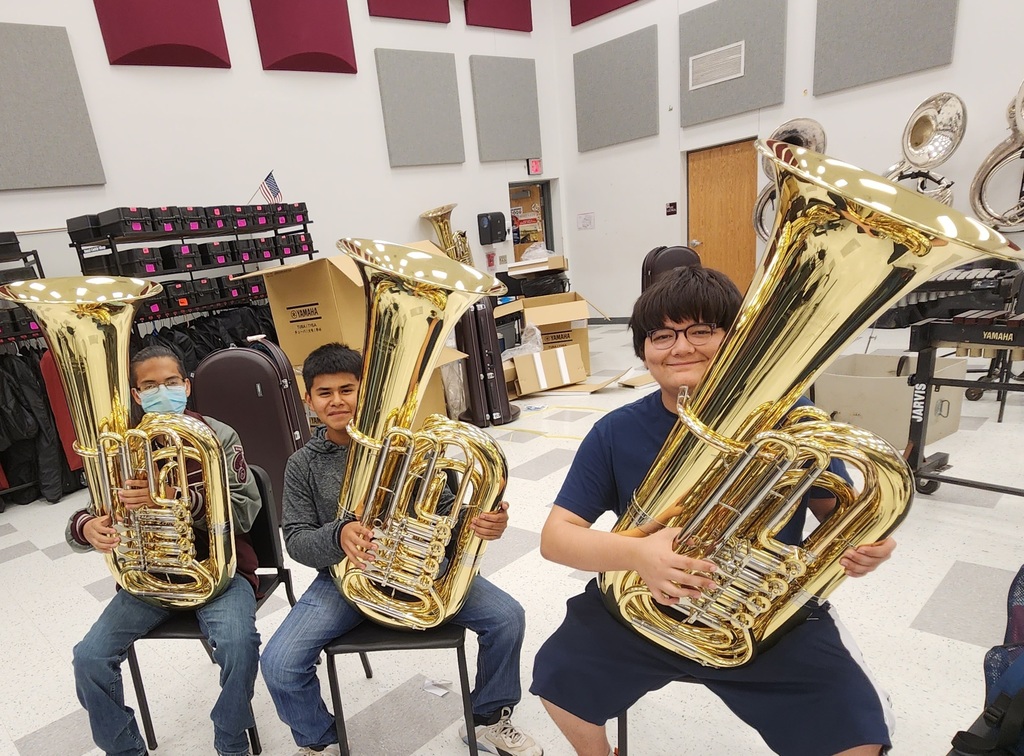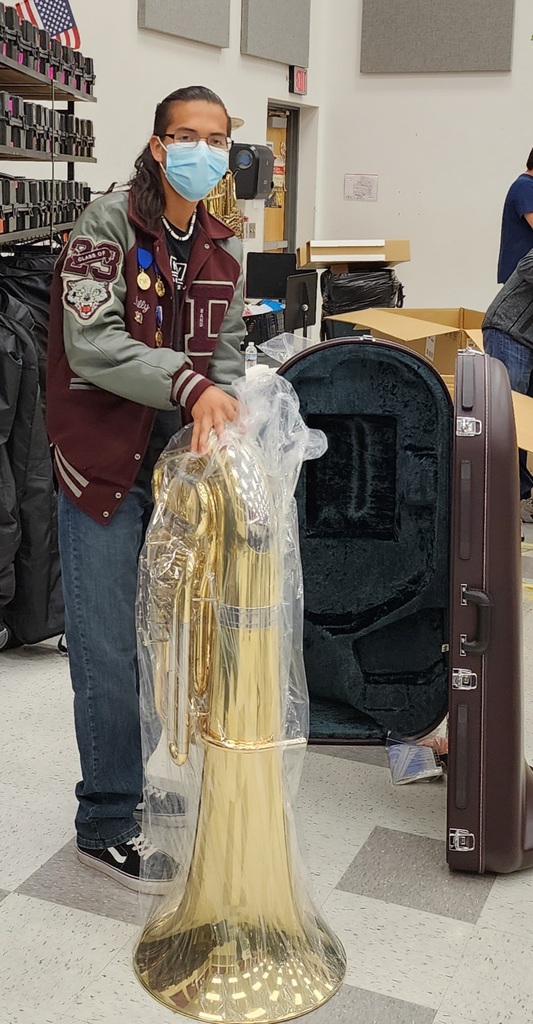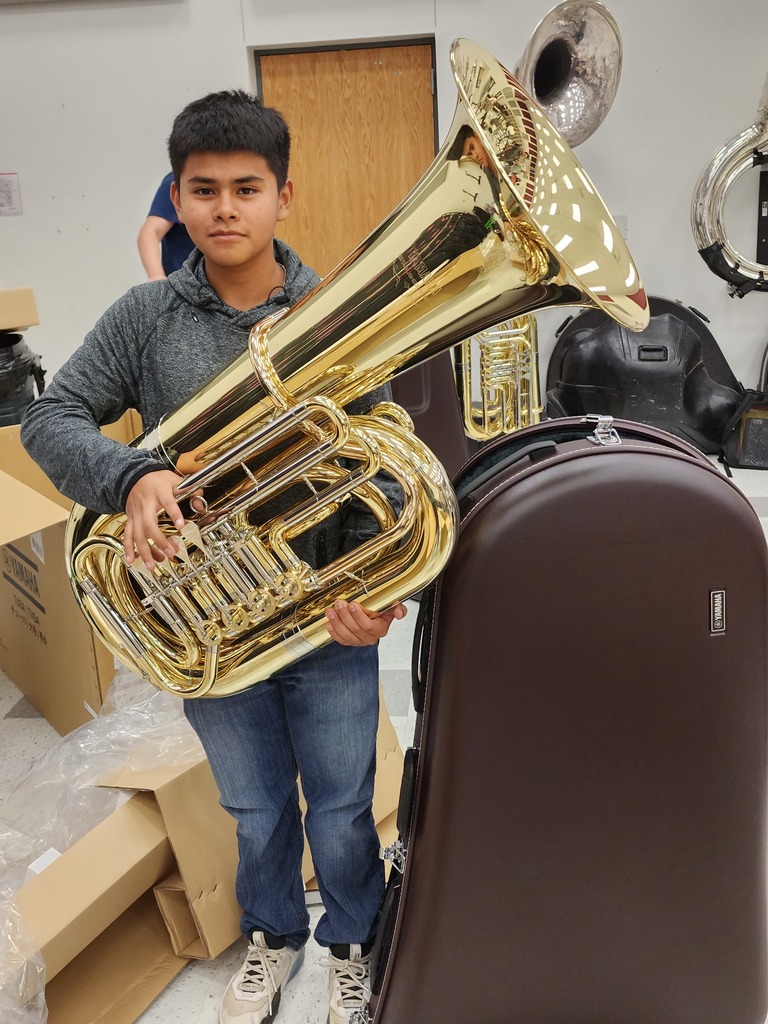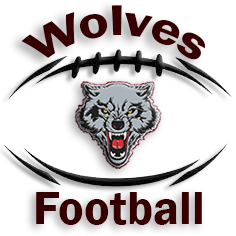 Attention Band Parents!!!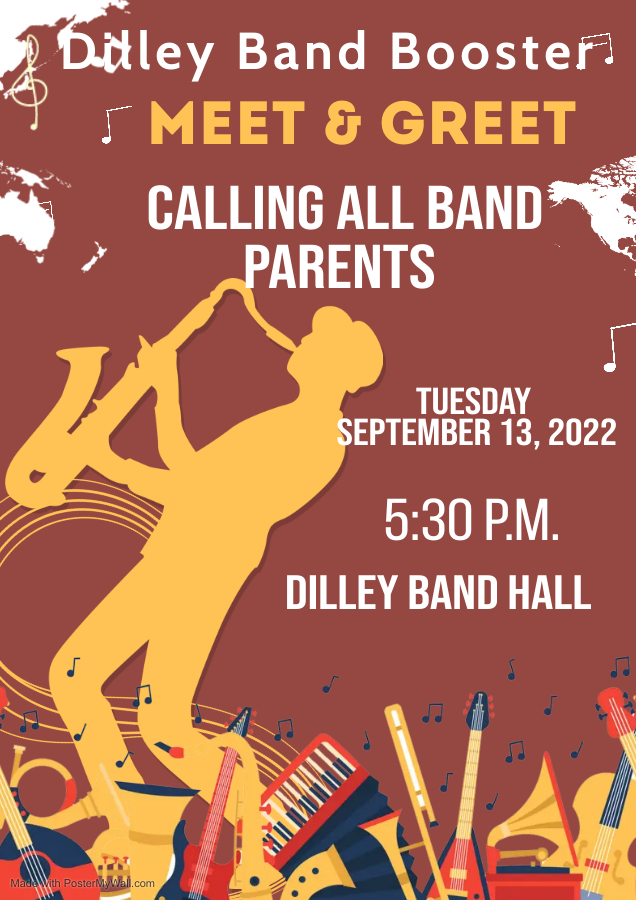 Last year the Superintendent's Student Advisory Council requested changes be made to the school menu. These students taste tested and selected these items for this year.
We are very proud of all the boy and girl runners' performances at our home meet this past Saturday! We hosted 17 teams, making this one of Dilley's biggest meets! Top 20 earned a medals. Some quick notable highlights, the Varsity Boys were Runner Up Champions (2nd) behind a stout State Qualifying Bandera team. The team consisted of Anthony Guerra, Xavier Hernandez, Brazos Viesca, Julian Cruz, and Jacob Garcia! The 7th Grade Boys Team earned Meet Champions with a team that consisted of Elijah Sambrano, Isaiah Kinsey, Eliberto Lopez, Elliot Pichardo, and Tristan Goins! Elijah Sambrano was the 7th G Boys individual champion bringing home a 1st place finish! We also had athletes placing in the top 20 per division respectively. Everyone ran well and competed great! V boys Anthony Guerra 18:15 (4) medalist Xavier Hernandez 18:29 (7) medalist Brazos Viesca 19:10 (11) medalist Julian Cruz 21:05 (31) Jacob Garcia 21:09 (33) 70 total 2nd as a team out of 10+ teams! (Runner Up Champions) V Girls Jewlea Tate 15:23 (28) Rena Ochoa 16:36 (46) Madelyne Proctor 17:10 (55) 75 total JV Girls Klarissa Vasquez 17:34 (21) Janessa Mendez 22:32 (38) Bella Proctor 24:53 (40) 40 total 7G Boys (Meet Champions) Elijah Sambrano 12:48 (1) medalist Isaiah Kinsey 16:11 (13) medalist Eliberto Lopez 16:25 (14) medalist Elliot Pichardo 16:38 (17) medalist Tristan Goins 19:00 (28) 46 total 8G Boys Josiah Benavides 13:37 (9) medalist Rodrigo Cardenas 13:39 (10) medalist Jevon Arriazola 14:35 (22) Deven Chapa 15:13 (28) Abel Treviño 15:15 (29) Nehemiah Osio 16:16 (33) 45 total 8G Girls Edelyn Rodriguez 16:41 (6) medalist Jnessa Nickels 17:17 (8) medalist Lily Ayala 17:31 (10) medalist 34 total 7G Girls Jaelyn Rodriguez 18:00 (21) 59 total Come support YOUR running Wolfpack this Saturday, 9/10/2022 as we travel to Bandera !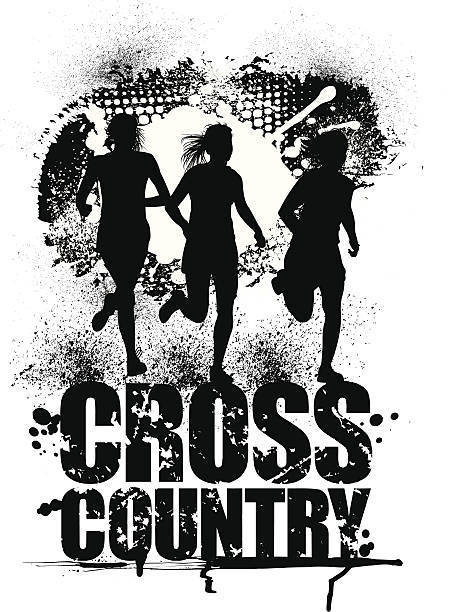 Dilley ISD Tonight's Football game against San Antonio Christian will begin at 7:00 pm not 7:30 pm. Please share this information with anyone who may be going to game in San Antonio tonight.
Parents bus routes will begin running at about 2 pm.
Parents everything is safe at the elementary school. An A/C motor failed and caused a lot of smoke. No AC for rest of the day. Please feel free to pick up your child at 1:30 this afternoon if you are able to. Otherwise , we will safely hold on to them until you arrive.