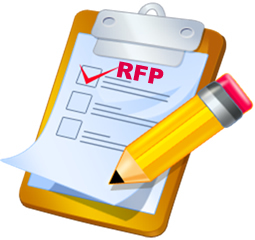 Request for Proposals/Qualifications
Dilley ISD is requesting bids for the following:
.____________________________________________________________________________________-
Dilley ISD Request for Bids – Phase 2 of the Softball/Baseball Field Renovations
Dilley ISD is requesting bids for Project:
Softball/Baseball Field Renovations-Phase 2
Construction Documents will be available upon formal email request to Brenda Trevino – Business Manager at brenda.trevino@dilleyisd.net.
An electronic link for the plans and documents will be provided to interested bidders.
Current Architect: ADM Group Inc.
David Peterson, Project Director
Phone: (480)285-3824
All proposals must be on a lump sum basis including General Contract, Electrical and Mechanical work. Proposals shall be accompanied by a Certified or Cashier's Check or acceptable bidder's bond, payable to Dilley I.S.D., in an amount not less than five (5%) percent of the proposed project amount. Performance and payment bonds for 100% of the contract value will be required upon issuance of contract.
Pre-Bid Meeting to be held onsite at Dilley High School Baseball/Softball Complex, 1 Grey Wolf Dr, Dilley, TX 78017, Wednesday, July 26th at 9:00 am.
Bids will need to be in a sealed envelope marked "Softball/Baseball Field Renovations-Phase 2" and are to be submitted to the Dilley ISD Administration office, 245 W. FM 117, Dilley, Texas 78017 by 2:00 pm on August 9, 2023.
--------------------------------------------------------------------------------------------------
Dilley_Concessions_Eshts_Addendum 01
Dilley Baseball and Softball - Phase 2 Addendum 1