Dilley ISD is now offering Gold Passes to senior citizens age 65 and older for all athletic contests. Must present a valid identification card and reside within the District boundaries. Please come by the Administration Offices anytime between 9am to 4pm - Monday through Friday.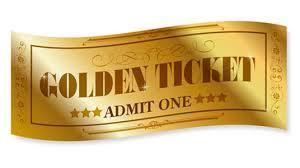 Please see the flyer below for Meet the Teacher!! For any questions please contact your child's campus.

Attention Parents/Guardians: The In-town Bus Route will be the only Bus Route running the first day of school, August 11th. All other bus routes will run after school, please make arrangements for your child(ren) if needed. A Bus Rider Acknowledgment Form needs to be filled out at your child's campus. The form will be available at Meet the Teacher August 9th in the Elementary Cafeteria from 4:30pm-6:30pm. Please make sure to read the information below. We can't wait to see the students!! For any questions please contact the Transportation Dept. at 830-965-1912 Ext 4016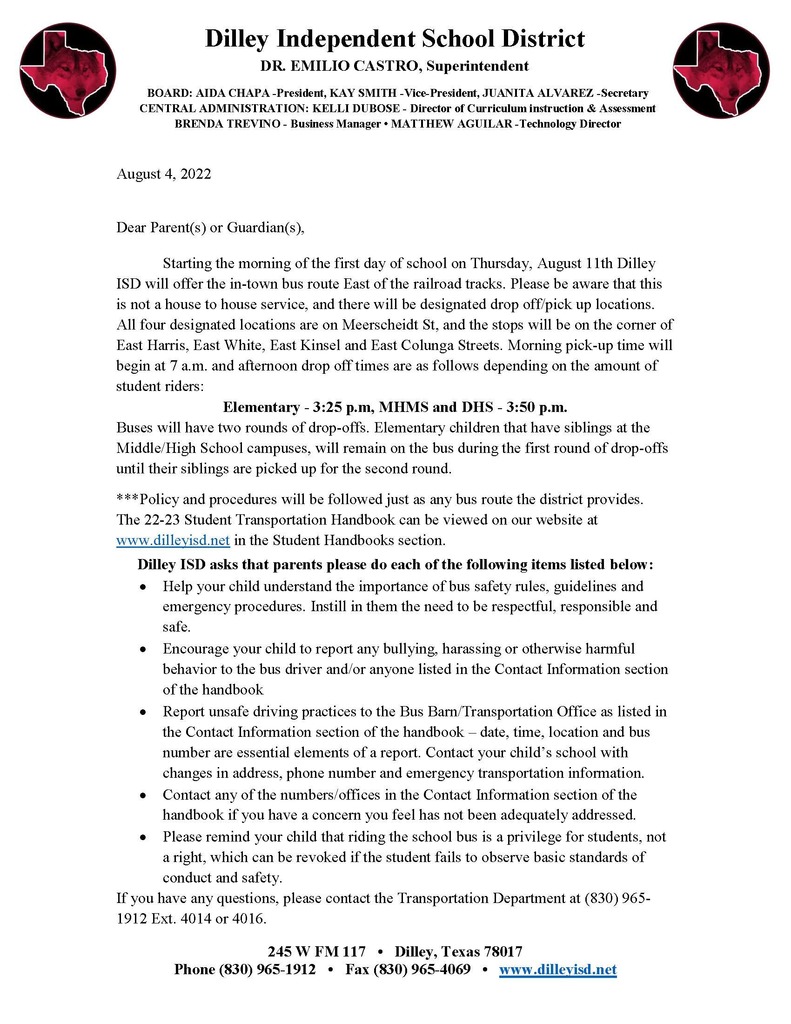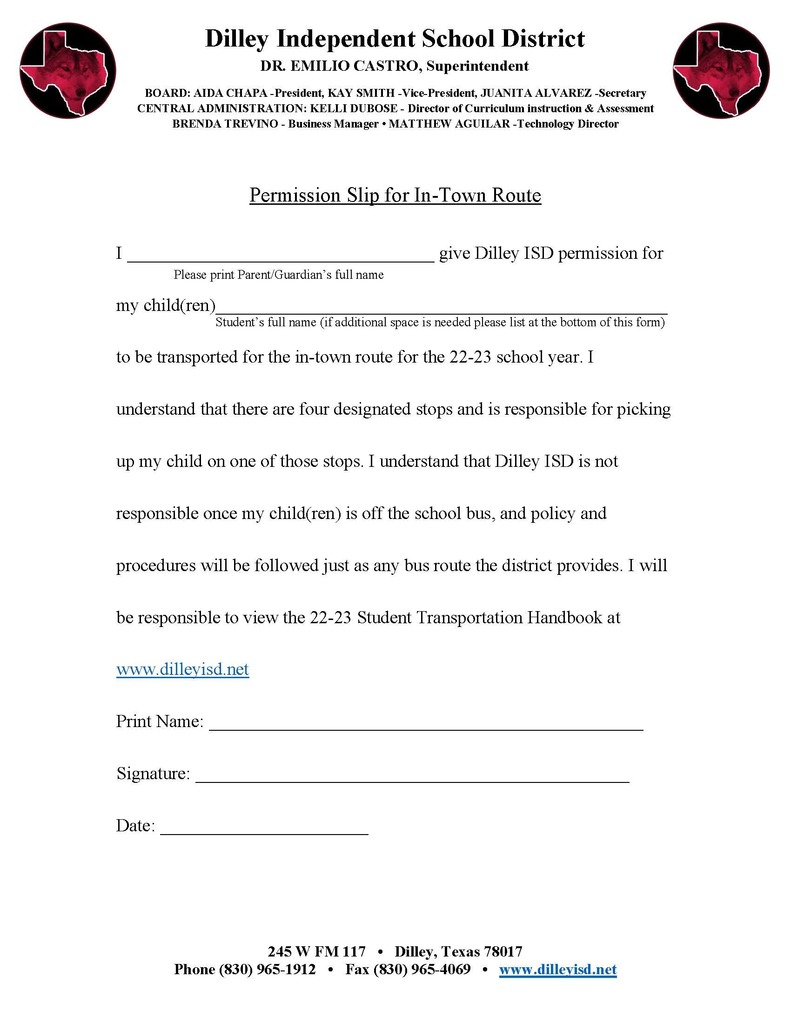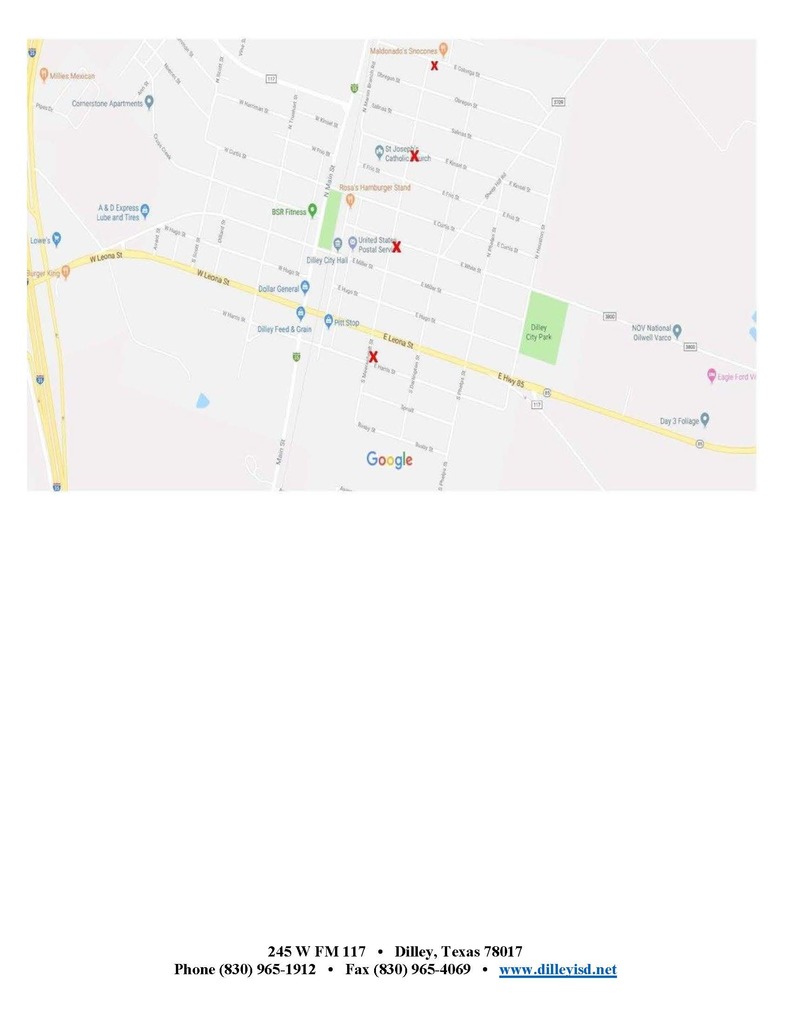 MEET THE WOLVES!!!!!!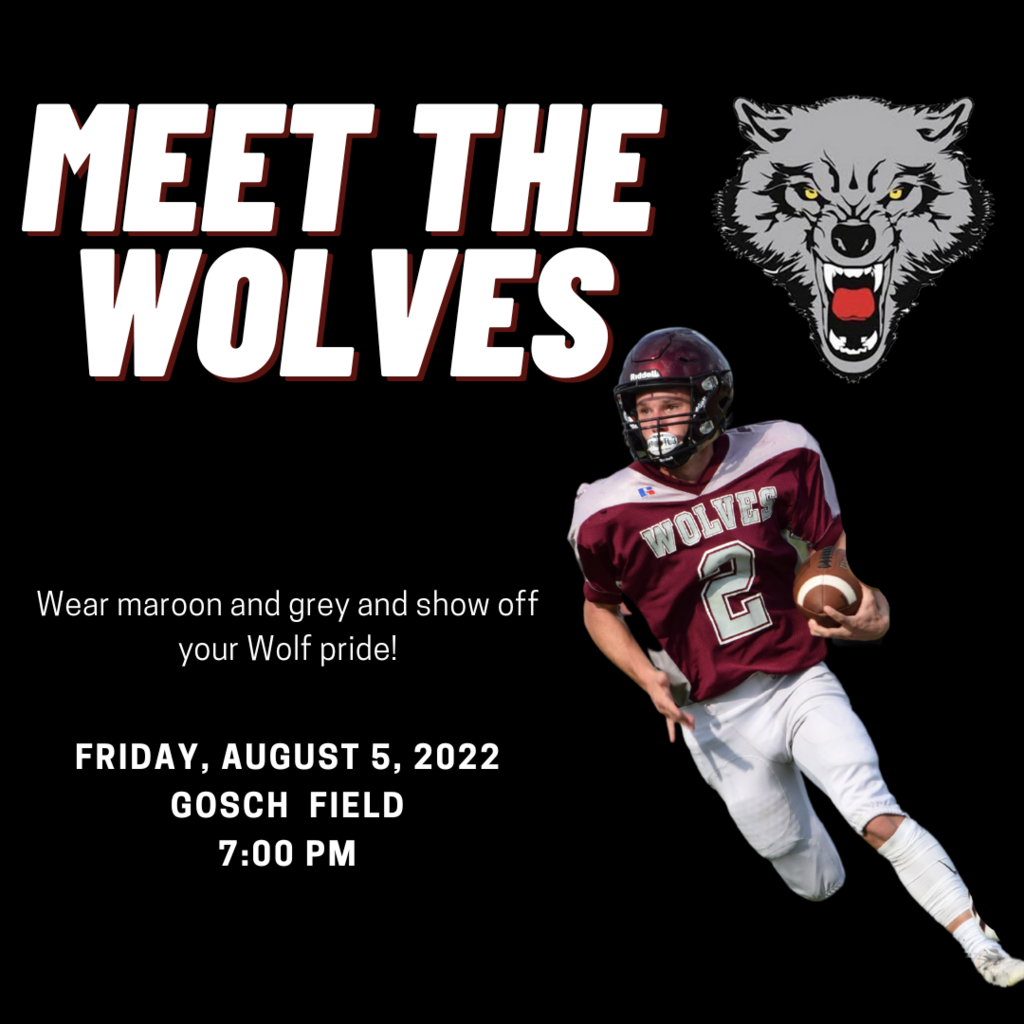 DILLEY ELEMENTARY get ready for MEET THE TEACHER!!!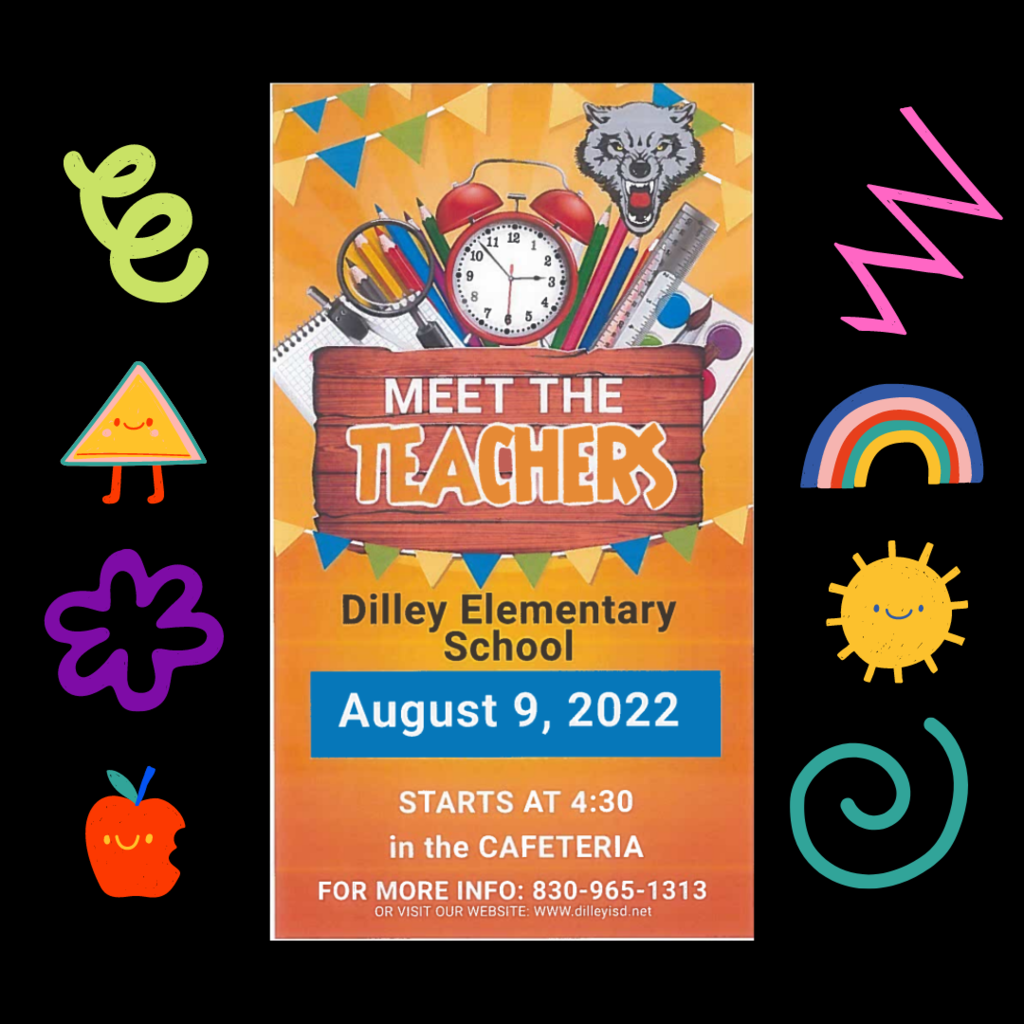 A reminder to all Parents/Guardians: District Wide Registration is going on today until 5pm and tomorrow from 8am-5pm, this is for all students new to the district. If your child is returning from last year please logon to your Parent Portal to register them. If you are having issues logging in please contact your child's campus on Monday for help. Thank you!

Back to School Bash ********Location Change******** New location @Dilley Elementary Gym

Back To School VACCINES AUGUST 1ST

TODAY.............TODAY..............TODAY Dilley ISD District Wide Back to School Registration!! For any questions please contact Steve Lozano at (830)965-1912 or email
steve.lozano@dilleyisd.net
.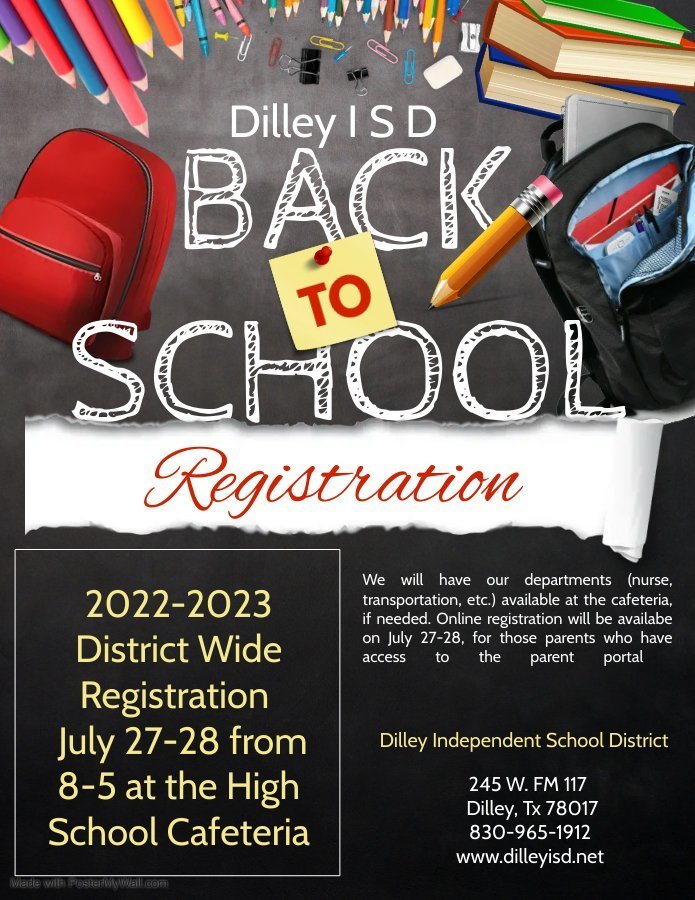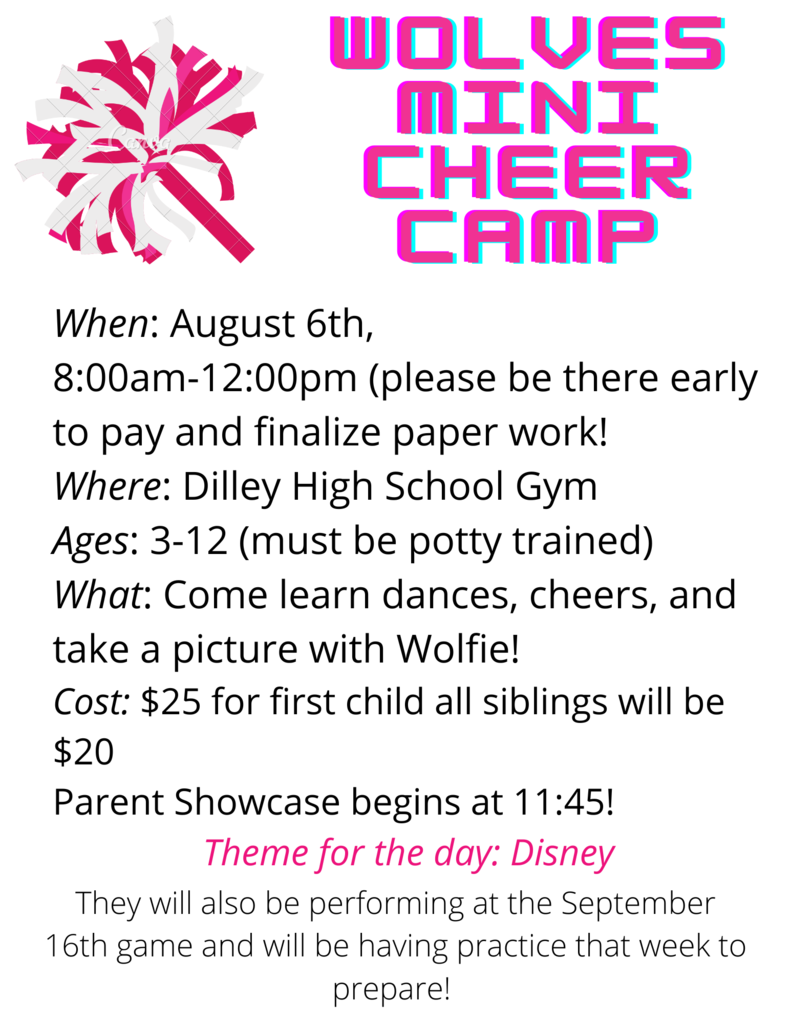 Open registration for Volleyball summer camp going on right now @DHS gym. Until noon. Please ask for Coach Khloe Torres

DISD Parents please join us!!!!

Attention Dilley High School Varsity Lady Wolves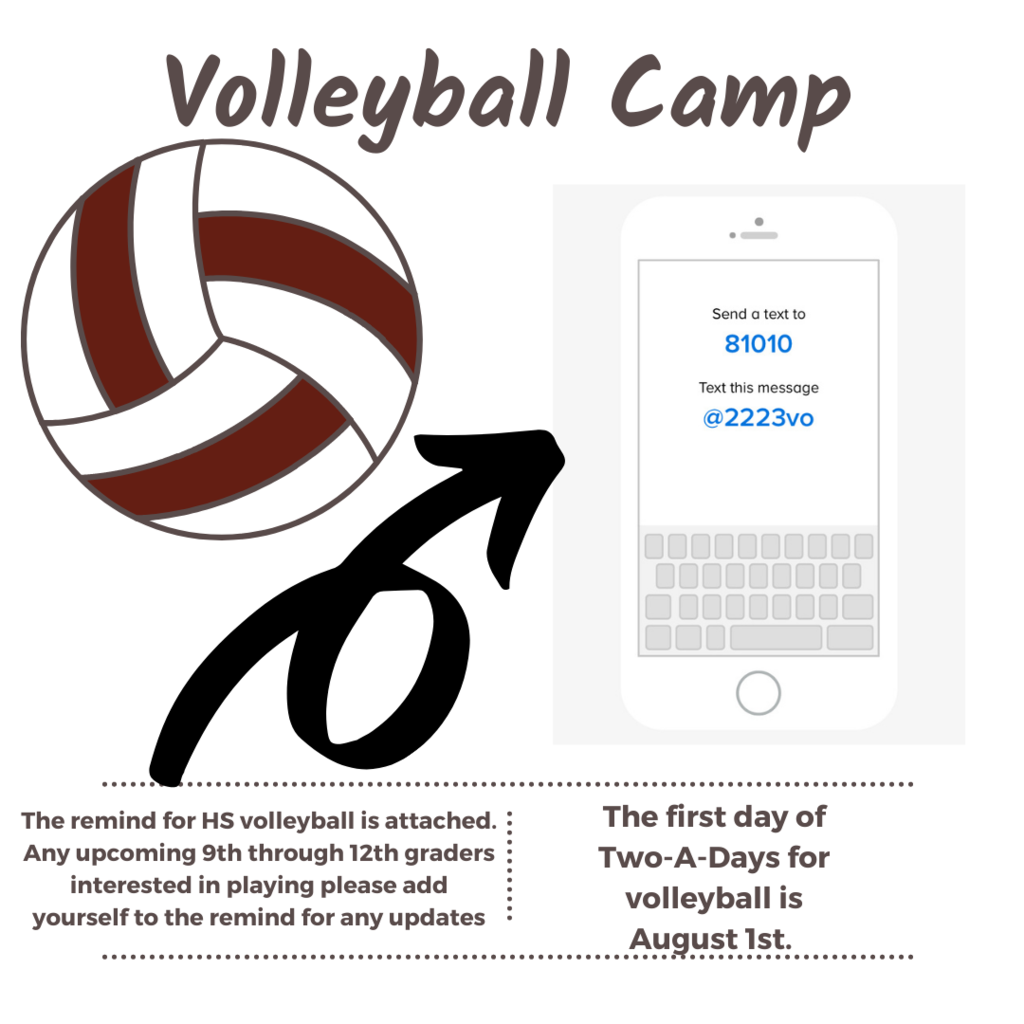 Good Morning Lady Wolves, This week will be the last week of summer strength and conditioning. Times will be listed below. We are having our Lady Wolves camp Tuesday and Wednesday from 8:00 am- 1:00 pm. For our lady pups 2nd-7th grade! Monday/Tuesday/Wednesday 3:00 pm-5:00 pm @ DHS GYM August 1st is the first day of two-a-days! @ 7:15 am DHS GYM Thank you, Coach Torres

Attention Middle School Lady Pups!!!!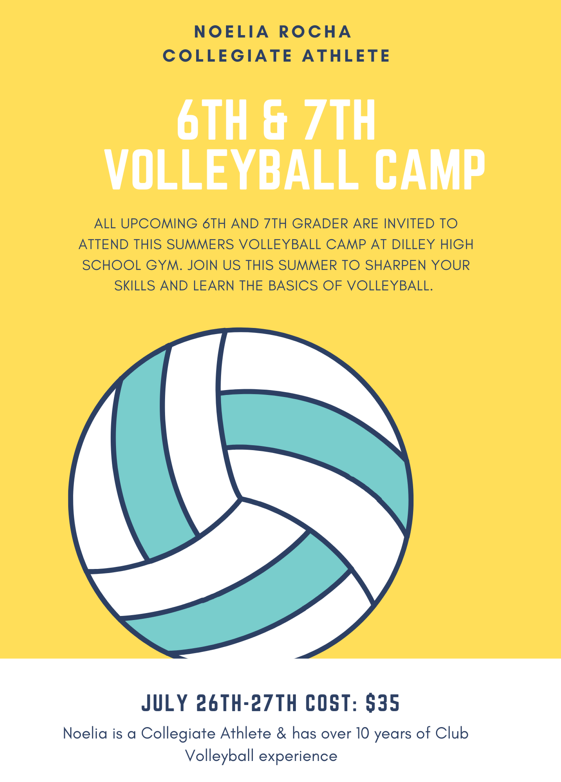 Attention young Elementary lady wolves!!!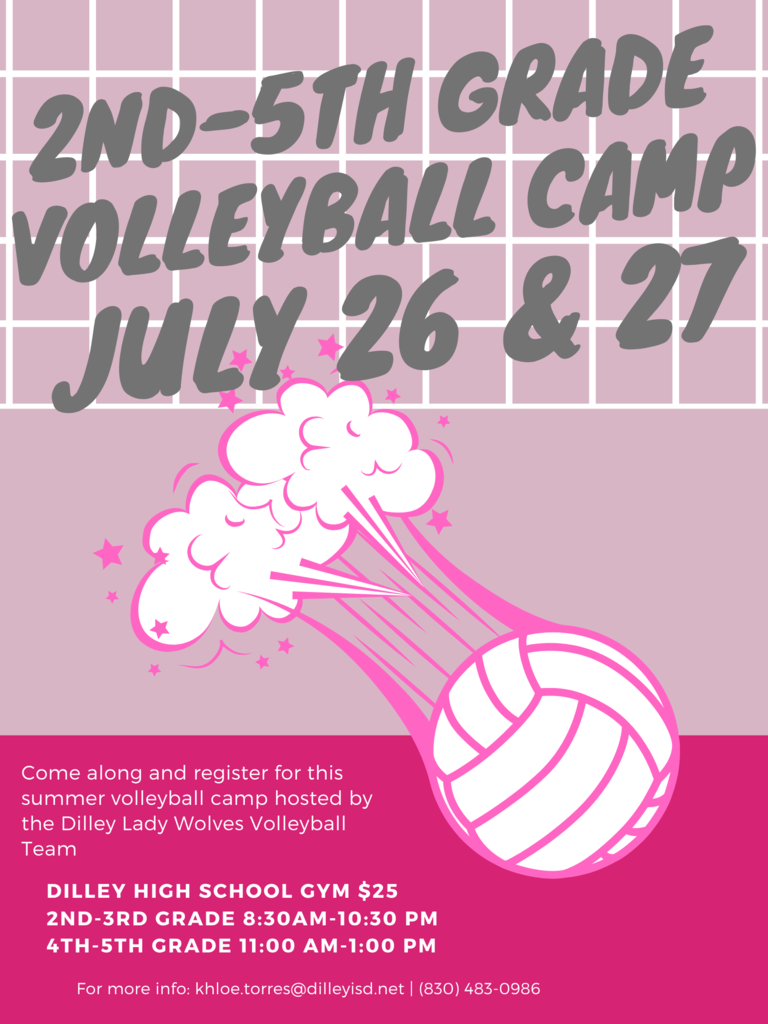 Mark your calendar...the Back to School Bash is almost here! Come out and enjoy Join us Tuesday, August 9th, at the Dilley High School Gym for this awesome event. Vendors and so much more! Everyone is welcome! Bring your entire family, friends, and neighbors. The more, the merrier! Doors will open at 5 p.m. See everyone at the Back to School Bash!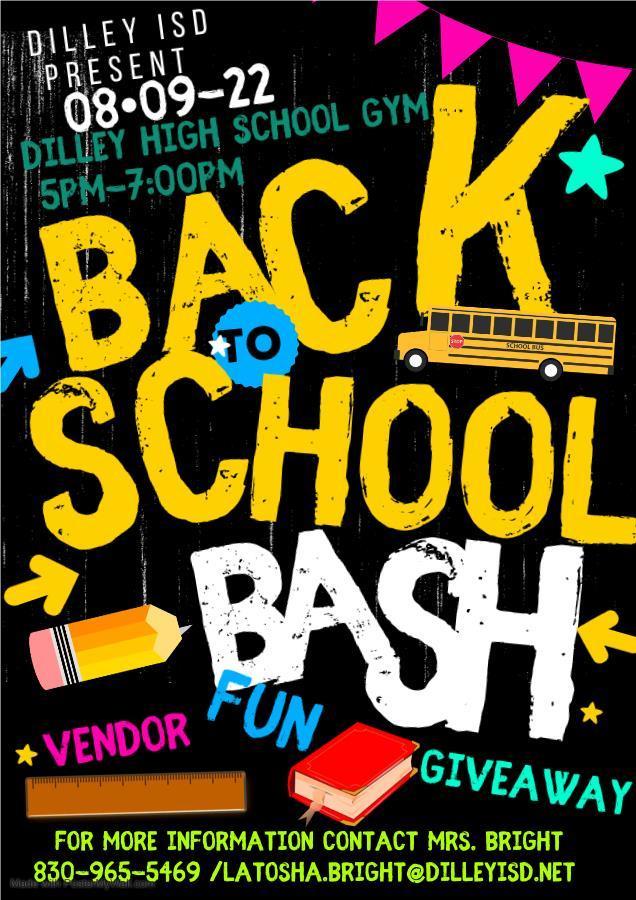 Attention DES Parents & Students Monday, August 8, 2022

Dilley Elementary just completed a safety and spirit enhancement today! #WolfPride!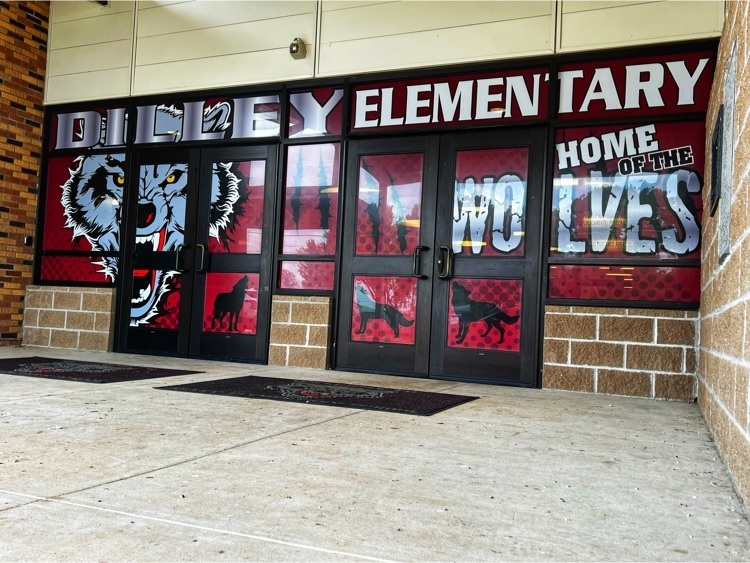 Reminder to all returning Substitute Teachers! If you haven't signed your new school year Assurance Letter via TalentEd, please do so as soon as you can. The deadline is approaching. If you have any questions please contact Esmeralda Gauna at (830)965-1912