Lady Wolves Track Results - Wolf Pack Relays 2021 (February 25th) 1st place- Varisty Lady Wolves Track team- 147 pts 100m Dash Reyna Martel 2nd 200m Dash Zenny Perez 5th 400m Dash Chloe Rodriguez 2nd 800m Run Chloe 2nd Krystianah 3rd place 4x100 Blanca Muniz, Zenny Perez, Mia Aranda, Reyna Martel 1st 4x200 Blanca Muniz, Zenny Perez, Jeralyn Gonzales, Reyna Martel 2nd 4x400 Jeralyn Gonzales, Krystianah Prado, Danissa Tijerina, Chloe Rodriguez 2nd Long Jump Jazlyn Bradshaw 4th Jeralyn Gonzales 5th Krystianah Prado 6th Triple Jump Jazlyn Bradshaw 2nd Zenny Perez 3rd Krystianah Prado 5th High Jump Jazlyn Bradshaw 1st Mia Aranda 2nd Discus Janae Galindo 3rd Desirae Gonzalez 4th Saylene Torres 6th Shot Put Janae Galindo 1st Desirae Gonzalez 5th Saylene Torres 6th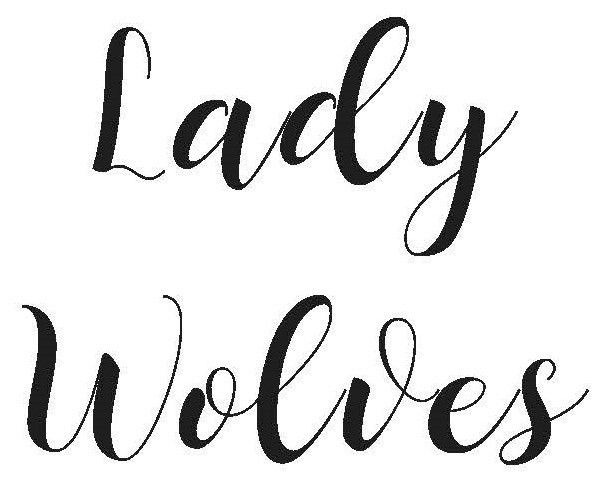 Congratulations to DHS Sophomore, Lorena Trevino, for placing 3rd in her Simmental class at San Antonio Livestock Show!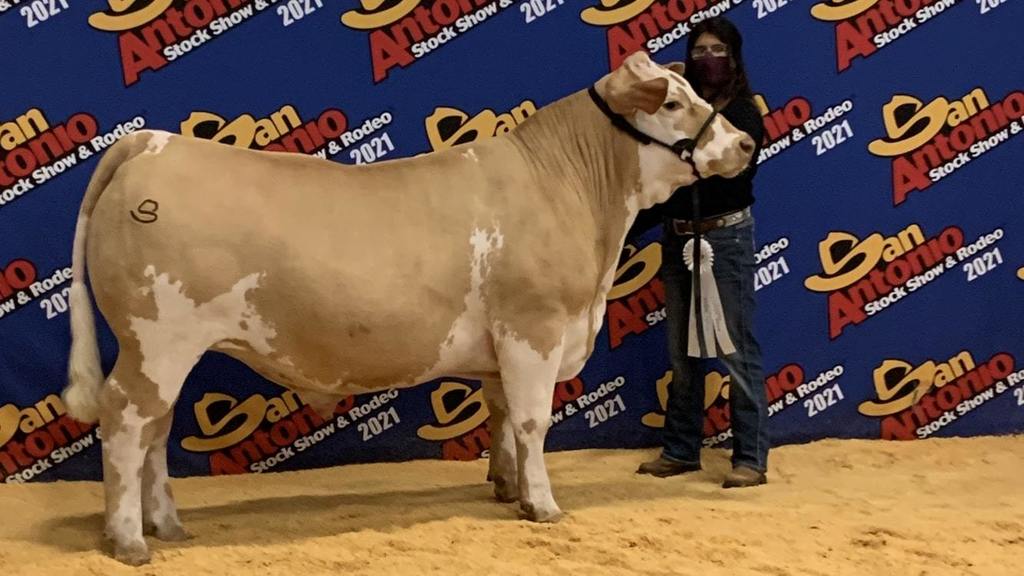 Congratulations to DHS Junior, Clay Tom Hurt, for placing 2nd in the Steer Wrestling event at the San Antonio Youth Rodeo!

Lady Wolves over La Pryor!!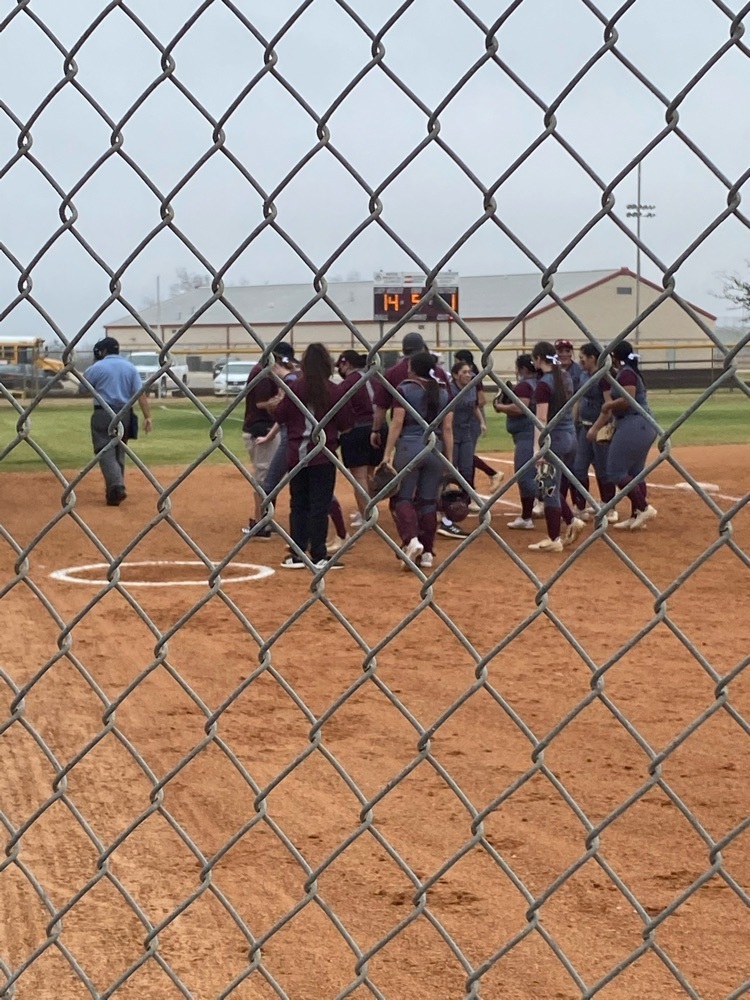 Wolves Baseball - The Wolves traveled to Freer on February 24th for their first regular game of the season. The final score 13-2, way to go Wolves!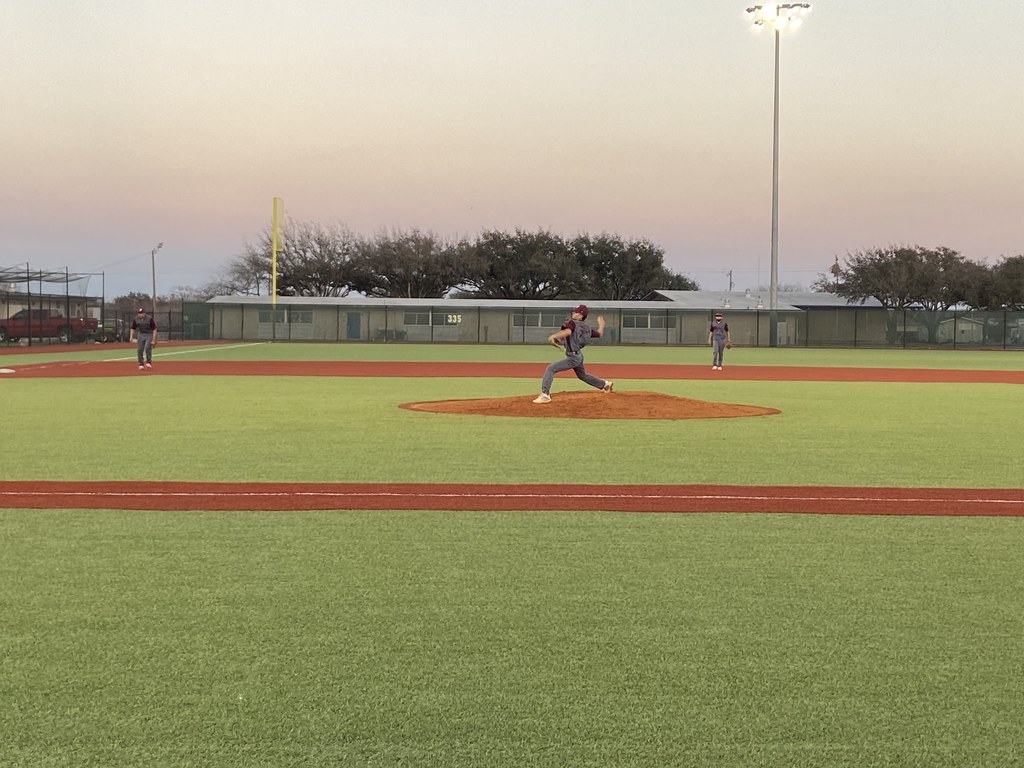 Lady Wolves Softball - On Tuesday, February 23rd, the Lady Wolves traveled to Carrizo Springs. The Lady Wolves were able to score an early run by some smart base running by Aracely Aranda. The Wildcats were able to respond with three runs of their own. A rough second inning ended in a Wildcat lead of 9-1. The Wolves were able to chip at the Wildcat lead with an RBI double by Faith Aranda and a RBI single by Mia Valenzuela. This sparked a defensive shutout for the Wolves as Aracely Aranda struck out the next three batters before being replaced by Faith Aranda in the 4th inning. Wolves tallied up three more runs in the 4th before opening up with a great six run 5th inning. Blanca Muniz started the rally with a RBI single followed by a RBI triple by Kaydie Valdez. Faith Aranda was dominant on the mound as she only allowed one hit in the 4 innings pitched. Overall, the Wolves were able to overcome a rough start and rally to secure their first win of the year. The final was 13-9. The Lady Wolves will be hosting a tournament starting Thursday, February 25th. Their first game will begin at 10:00a.m. against La Pryor. Wolf Pride!

Golf Results at Devine Feb. 22nd and 23rd.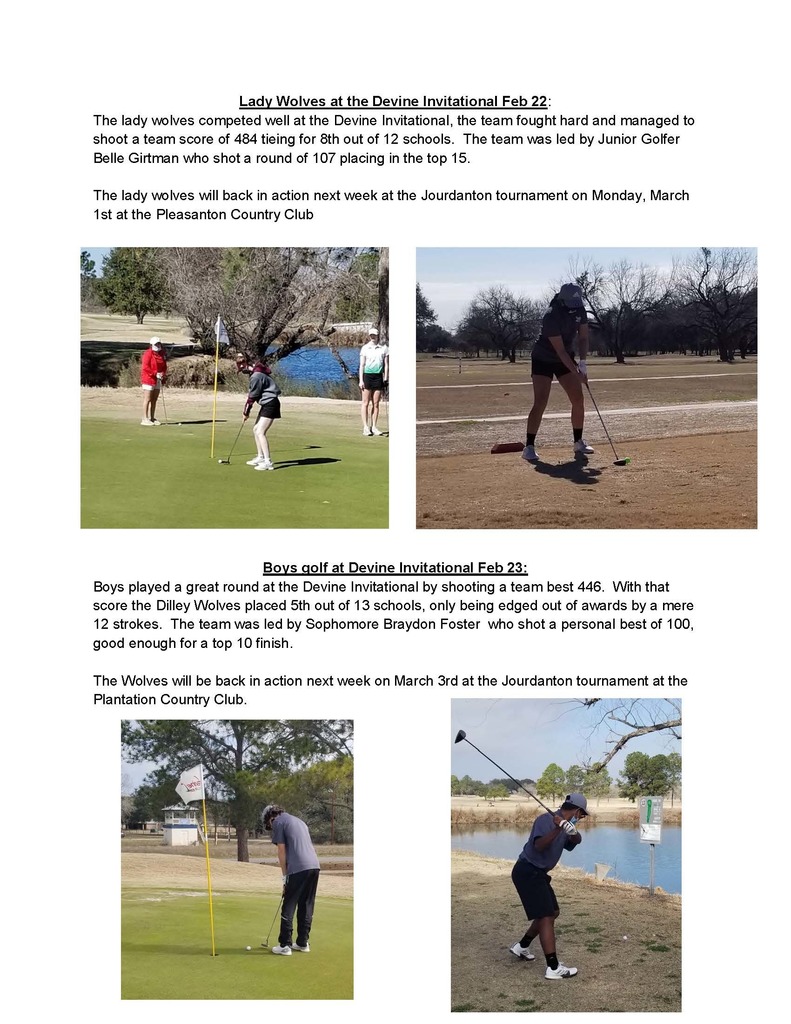 DHS Senior FAFSA Night #3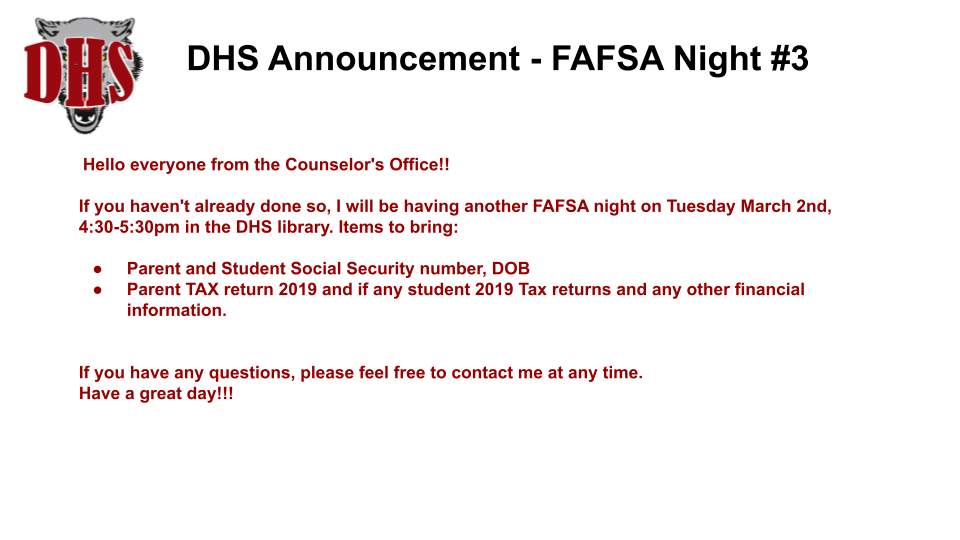 DHS English II Benchmarking Schedule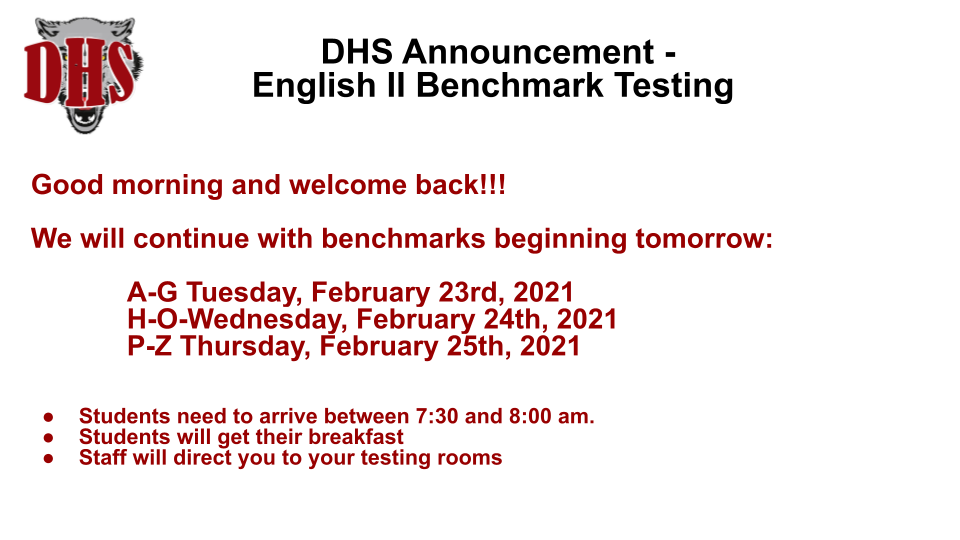 The Dilley Wolves Boys Powerlifting team traveled to Natalia High School for their Powerlifting Meet Thursday, Feb. 11. The team had several outstanding performances and placed 2nd overall. The following athletes placed in their weight classes: Damian Rodriguez 148 lbs 1st Jhonathan Trevino 165 lbs 3rd Carlos Gonzalez 181 lbs 3rd Vicente Correa 198 lbs 3rd Adrian Carrasco 242 lbs 3rd Alex Alvarez Super Hvywt. 1st Congratulations Wolves!!!!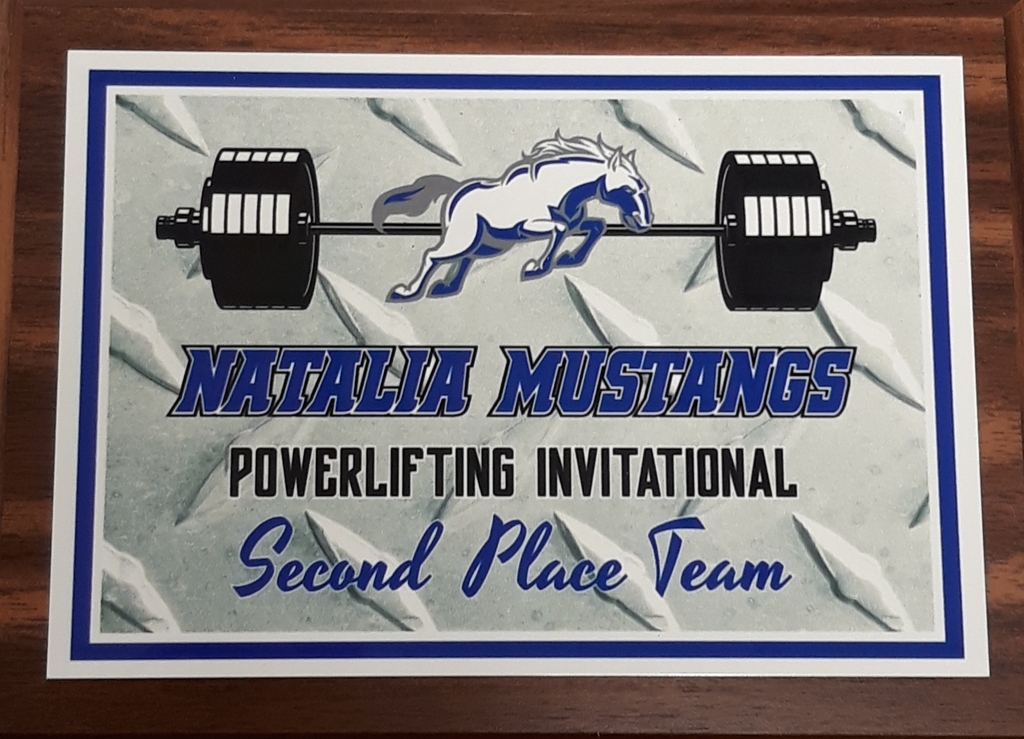 Rescheduled Substitute Training!

DHS Announcement - Return to School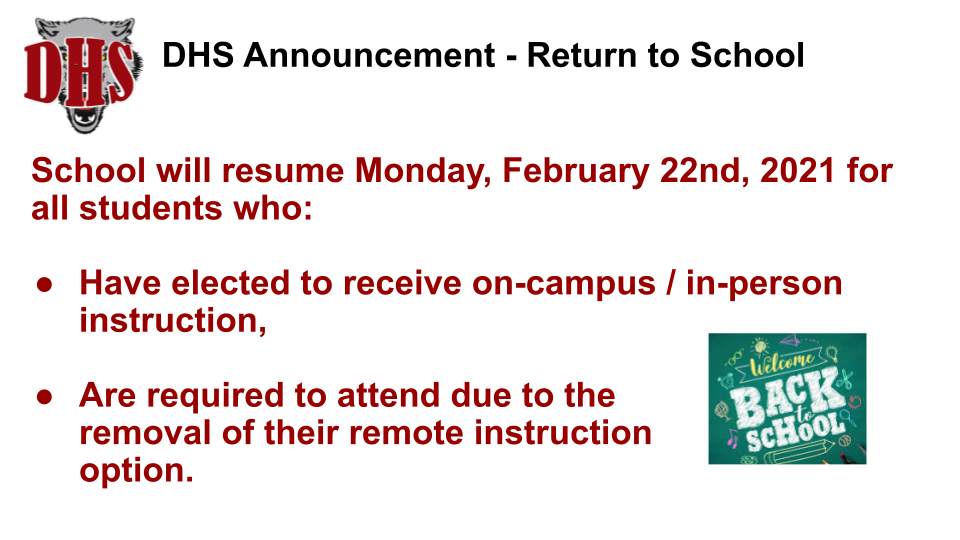 Attention Parents/Guardians: School has been cancelled Thursday, February 18th and Friday, February 19th. Classes will resume on Monday, February 22nd.

Parents, Guardians, Staff. School has been canceled for Wednesday, February 17th, 2021.

Dilley ISD will be closed on February the 17th.

Our attempts to provide remote instruction today are not possible. We tried our best but too many are still without electricity. We will update you as soon as more information becomes available for tomorrow. Thanks so much! Stay as safe and warm as you possibly can!
Dilley ISD Parents and Guardians, We hope you are able to join tomorrow for remote learning but if your child(ren) are unable to logon due to no electricity there will be no grade or attendance penalty. Opportunities to make up work will be provided. Thanks for your patience in this challenging time.
Attention DES parents :
Dilley ISD Families/Guardians: Due to current weather conditions, we will be closed for In-person Instruction & will shift to remote Asynchronous Instruction on Tues., Feb. 16th. We will continue to monitor the conditions for instruction on Wednesday. Stay safe and warm!