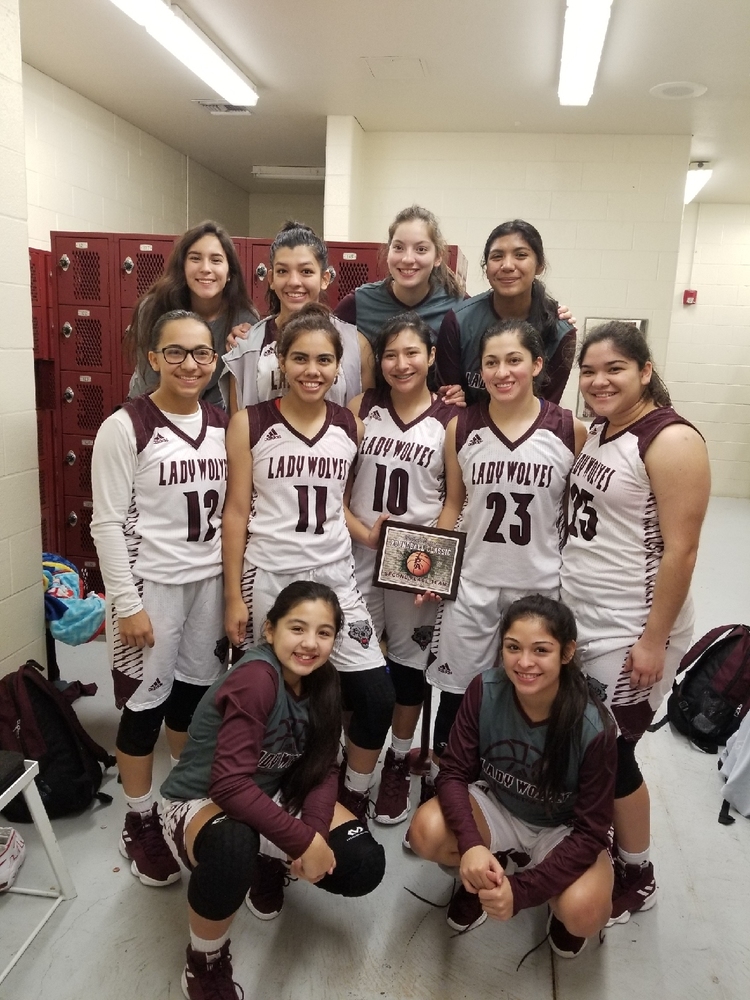 Dilley Lady Wolves Tourney Results!!
Dilley ISD
Tuesday, December 11, 2018
The Lady Wolves Varsity Basketball team finished with a 4-1 record in the Poteet tournament over the weekend. They beat Poteet, Marion, and Nixon-Smiley in pool play. In bracket play, the Lady Wolves overcame a first quarter deficit and came back to defeat Pearsall to earn a spot in the championship game. Mathis and Dilley battled for four quarters but it was Mathis who won first place. Your Lady Wolves came in second. Great milestones are being achieved by this team and the best is yet to come. The team decided everyone should get All-Tournament since every player did their part to ensure the Lady Wolves were successful.