School Health Advisory Council (SHAC) Meeting Agenda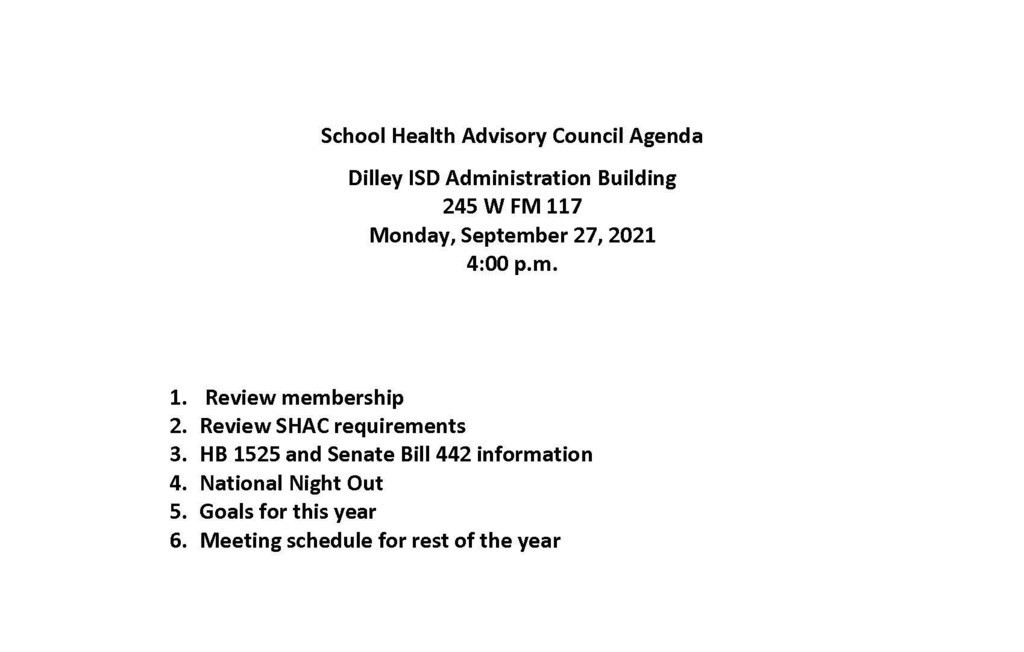 Dilley Wolves defeat the Cotulla Cowboys 9-6. Way to go Wolves!!!!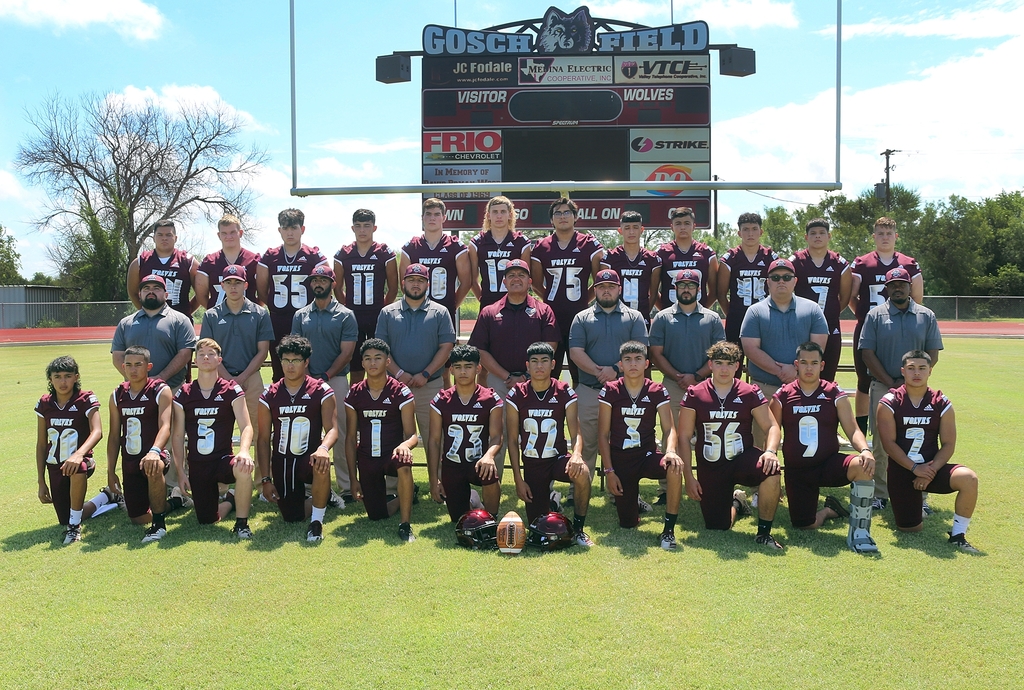 Athletic Event Entry Information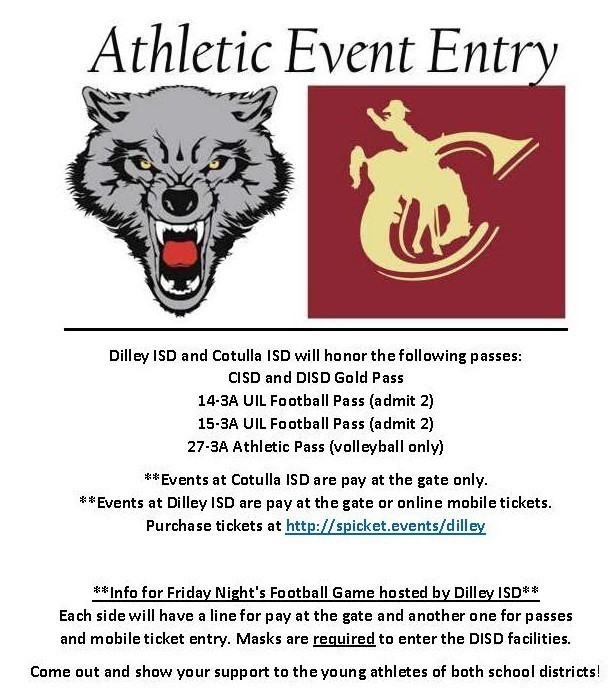 Our Lady Wolves beat Karnes City in 3 games 18-25, 20-25, and 19-25. Super Proud of theses Ladies..Way to fight till the end!!! 🐾GO LADY WOLVES GO🐾
We will be selling t-shirts to raise money for the American Cancer Society. We are selling these shirts for our PINK OUT that we will be having at the October 8th football game against La Pryor. The goal of the PINK OUT is to raise awareness of breast cancer since October is Breast Cancer Awareness Month. All money raised goes to the American Cancer Society to help Frio County. We want everyone to wear their shirt to school and to the football game that night. The t-shirts cost $15 for youth sizes and $20 for adult sizes. The deadline for ordering shirts is on Monday, September 20th by 4:00 p.m. All orders and payment will be taken online through the Square App at
https://melody-carroll.square.site/
The more shirts we sell, the more money we can donate! The shirts will be heliconia pink. Thank you for helping us fight cancer and supporting our Dilley Wolves, too! The price increase this year is due to the increase in cost of shirts through Gandy Ink. If you have any questions, please contact Melody Carroll at 830-965-6368 or
melody.carroll@dilleyisd.net
.
Attn. Athletics Fans: If you plan on attending an athletic event at Dilley ISD, please be sure to purchase tickets on Ticket Spicket. You will be required to access your tickets and check in through an electronic device. Download the Ticket Spicket mobile app for easy access.
Friday Night Lights Adults: $5.00 Students: $3.00 Senior Gold Pass will be honored, and all others will pay at the gate. As of right now, NO restrictions, masks are encouraged. Go out and support your Wolves Football Program.
**Athletic Ticket Sales** All Dilley ISD Home Athletic Event Ticket sales will be sold on Ticket Spicket which can be viewed on the District Website. For all Away Events, please look on the opponents website. Go Wolves/Lady Wolves and Pups/Lady Pups!!
Meet the 2021-2022 Wolves/Lady Wolves, Mighty Grey Wolf Band, and Cheerleaders on Friday, August 6th at Gosch Field Stadium - 7pm. Location will be moved to DHS Gym if there is inclement weather. We hope to see you there!
Dilley ISD is now offering Gold Passes to senior citizens age 65 and older for all athletic contests. Must present a valid identification card and reside within the District boundaries. Please come by the Administration Offices anytime between 9am to 4pm - Monday through Friday.

Thank you to all the parents who took time out of their week to have their little lady Wolves join us for our Volleyball camp! Such an amazing turnout so excited for the season to start! Go Lady Wolves/Pups!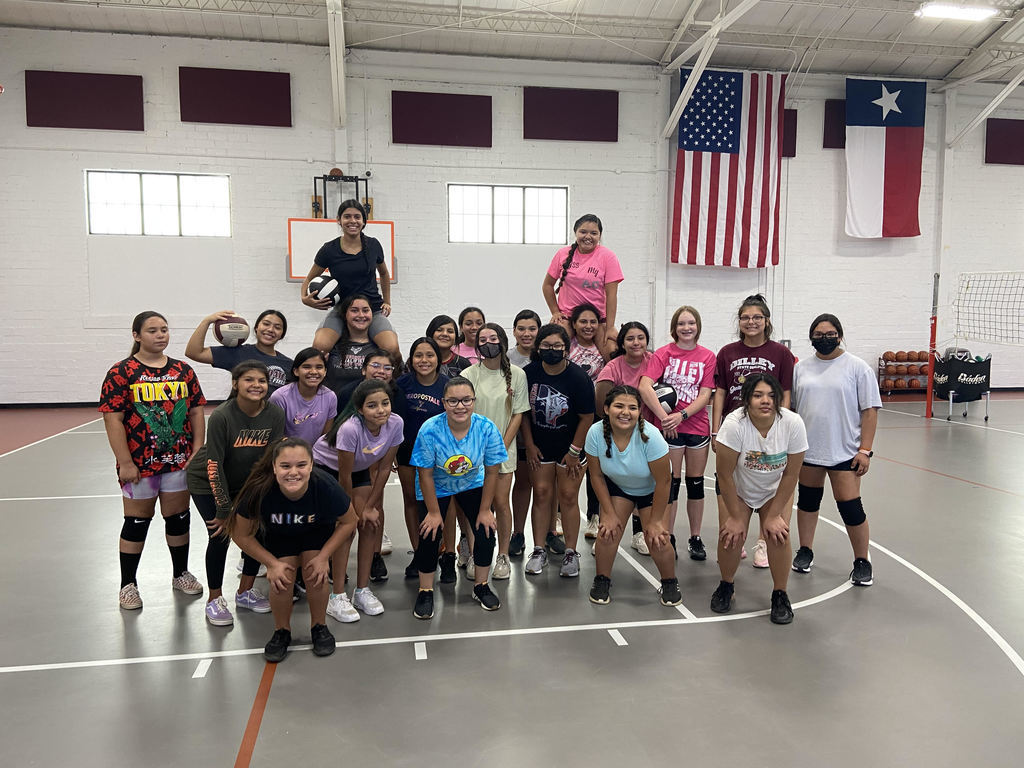 Attention Parents: Wolves Football and Lady Wolves Volleyball practices will begin next week for High School Students only. Middle School practices will begin after the first day of school. For any questions, please contact the Athletic Department.
Back-To-School Vaccines
Revised Agenda for the District Advisory Committee Meeting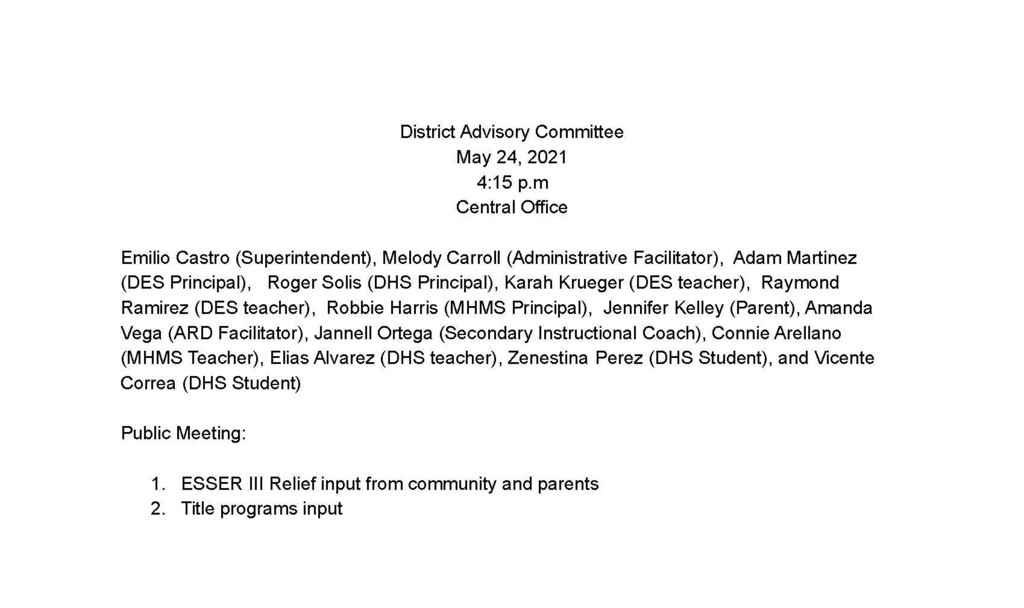 District Advisory Committee Meeting Information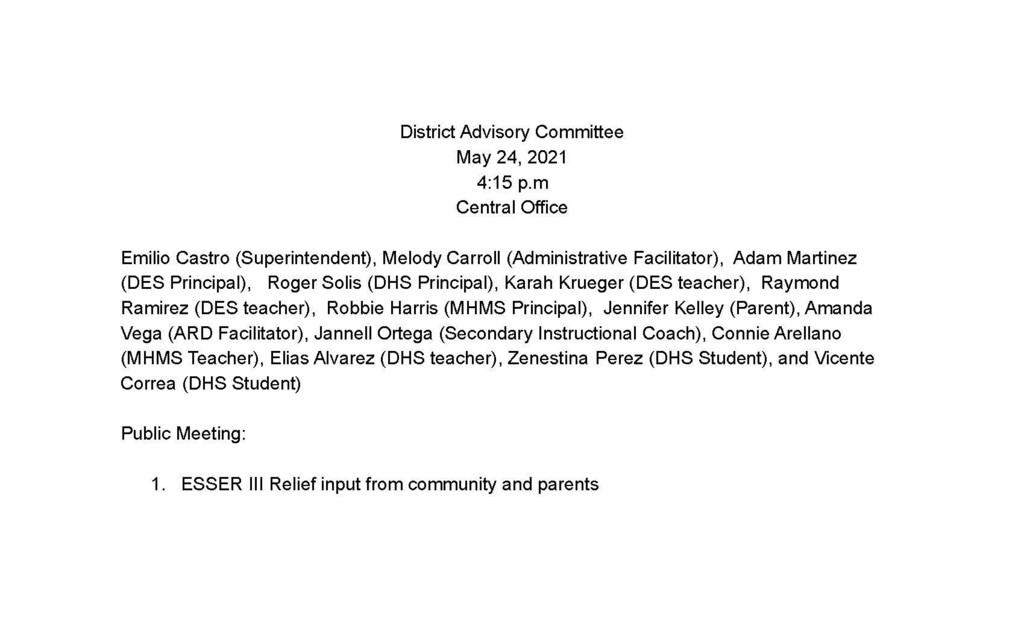 High School Band Spring Concert Please join us on Thursday, May 20th at the DHS GYM at 6:00p.m. Band Boosters will have a Taco Plate Sale the same day at DHS Concession Stand. 3 Crispy Beef Tacos & Water for $5.00. Hope to see you there! Go Band!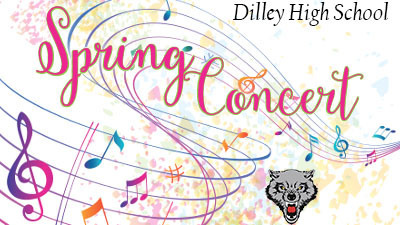 Dilley ISD would like to thank the Lighthouse Church and its members for providing a delicious lunch today to the entire district. It was greatly appreciated.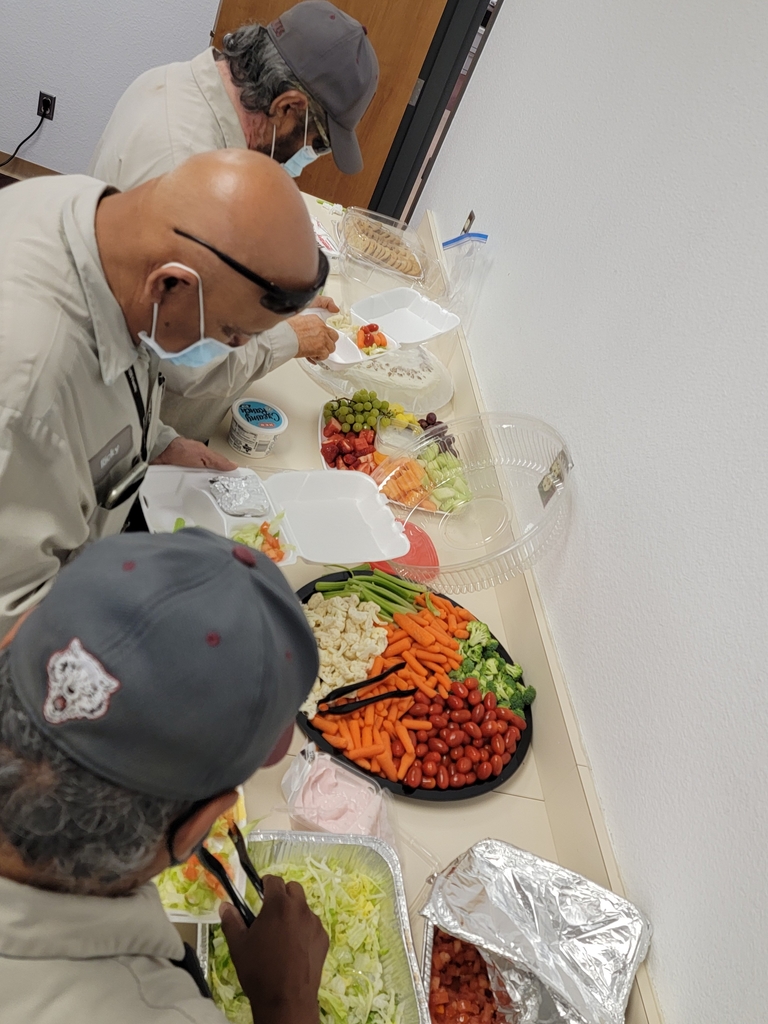 A Teacher nourishes the soul for a child for a Lifetime! Thank you Teachers for all that you do!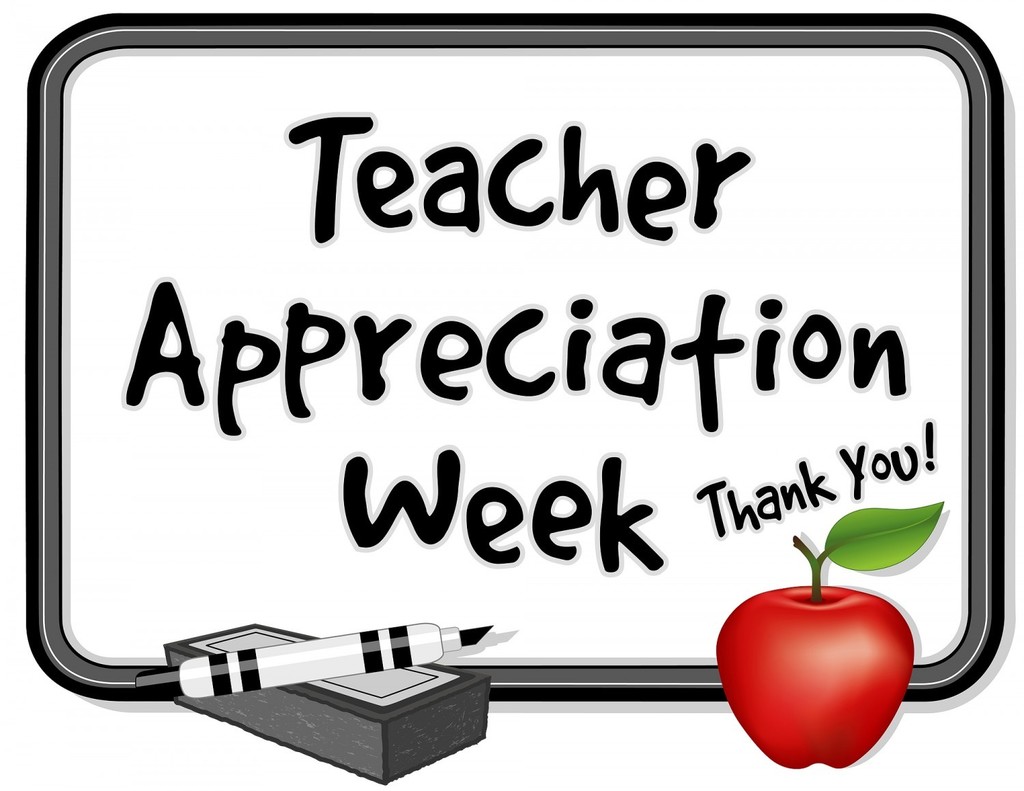 Dilley Athletic Sports Banquet Monday, May 10, 2021, 6:00 p.m. @ HS Cafeteria Social Distancing & Masks requirements will be enforced. Boys: NO entry will be allowed with earrings or facial hair Any questions or concerns you can contact Coach Silva, 830-965-1814.
Regional Golf Tournament Results - Go Wolves!