Attention Dilley ISD Community: After careful considerations and monitoring of the Covid 19 data cases continuing to drop and the vaccination rates continuing to climb, our Board took action last night to RESCIND the MASK REQUIREMENTS effective immediately. Please know that our district's position is still in line with CDC recommendations that masks continue to be worn when you are indoors. We HIGHLY RECOMMEND EVERYONE STILL WEAR YOUR MASK WHEN INDOORS.. Finally, if numbers begin to climb once again we may have to take action to support our students, staff and public safety with similar or additional measures up to and including mask requirements.
The Dilley ISD Family would like to Congratulate Jasmine Rodriguez, Kristy Garza, and Natalie Garcia on the completion and graduation from the Adult Education Program in partnership with Southwest Texas Junior College.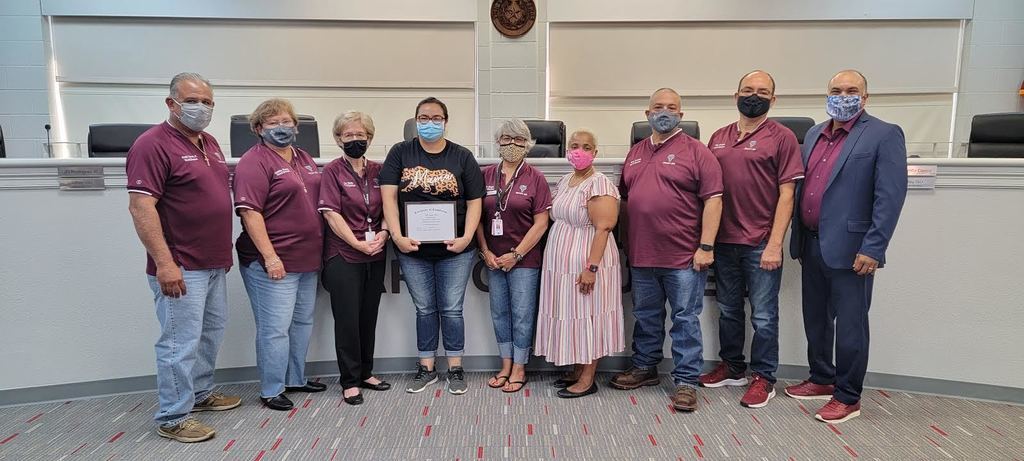 Attention Dilley ISD Community...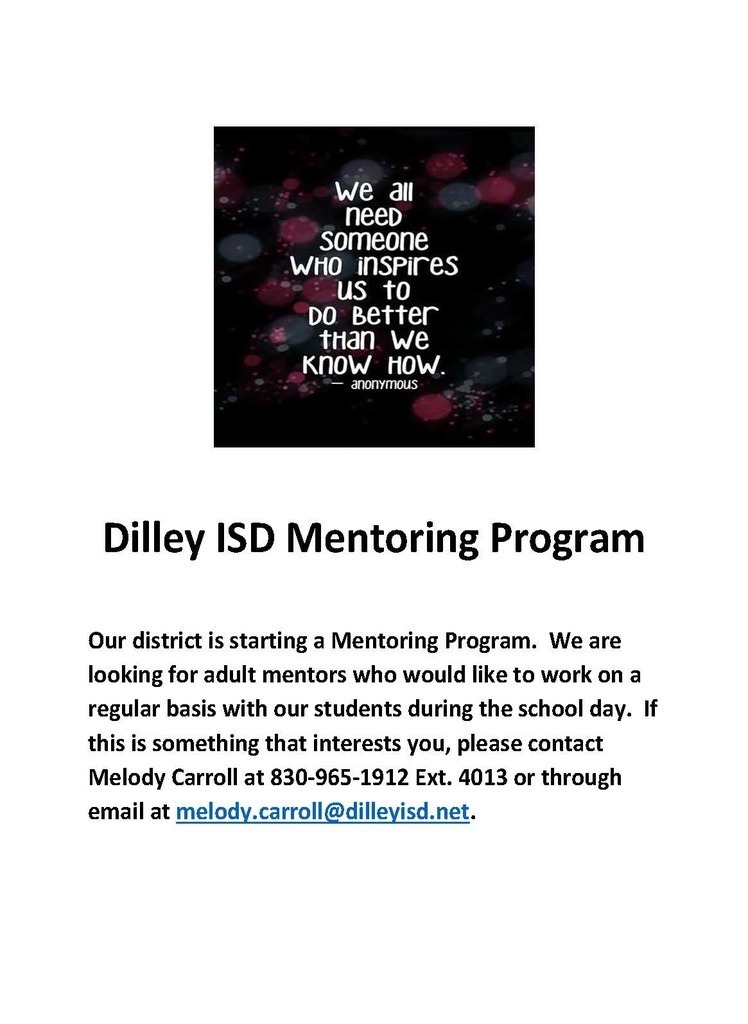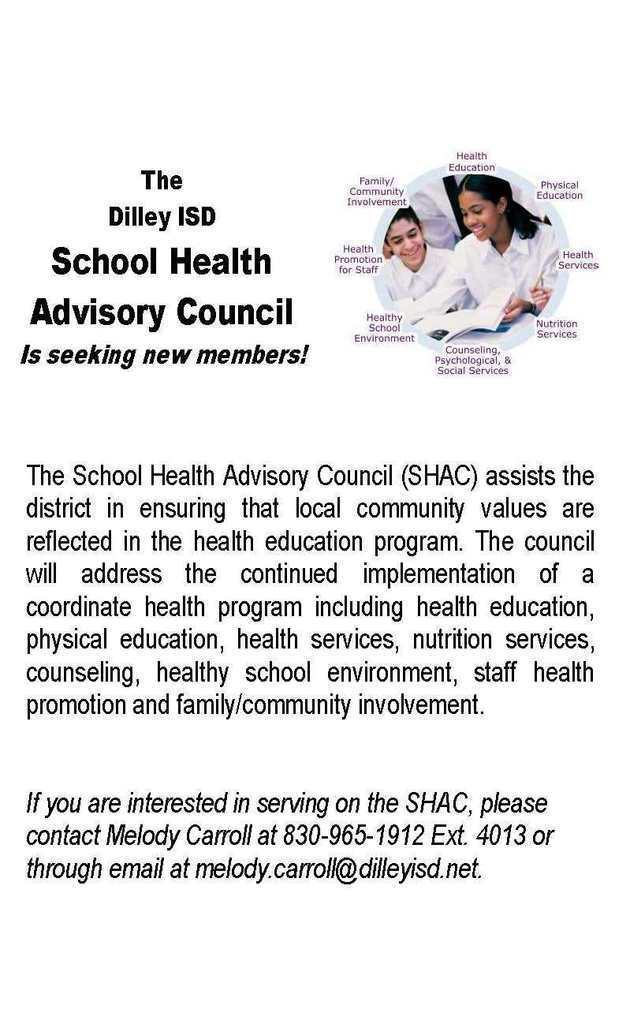 Pink Out Game has been changed to Fri, Oct 29th. For those who ordered shirts from our "Paws for a Cause" American Cancer Society fundraiser, the shirts are not being shipped to us until Oct 15th,. We will be notify you when they are available for pick up. Go Wolves Go!!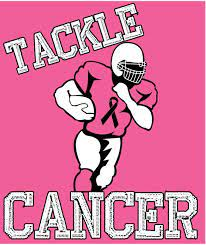 Attention Parents: Dilley ISD will not have the in-town bus routes after school today due to driver shortage. We apologize for the inconvenience.
Attention Parents: The Dilley ISD in-town bus routes will be running 15 minutes late tomorrow morning, September 30th. We apologize for the inconvenience this may cause.
Report Card Night Update: MHMS will be today, September 29th from 4:30-6pm and DES/DHS will be on Thursday, September 30th from 4:30-5:30pm.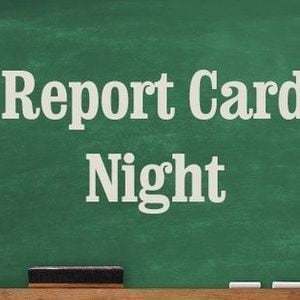 School Health Advisory Council (SHAC) Meeting Agenda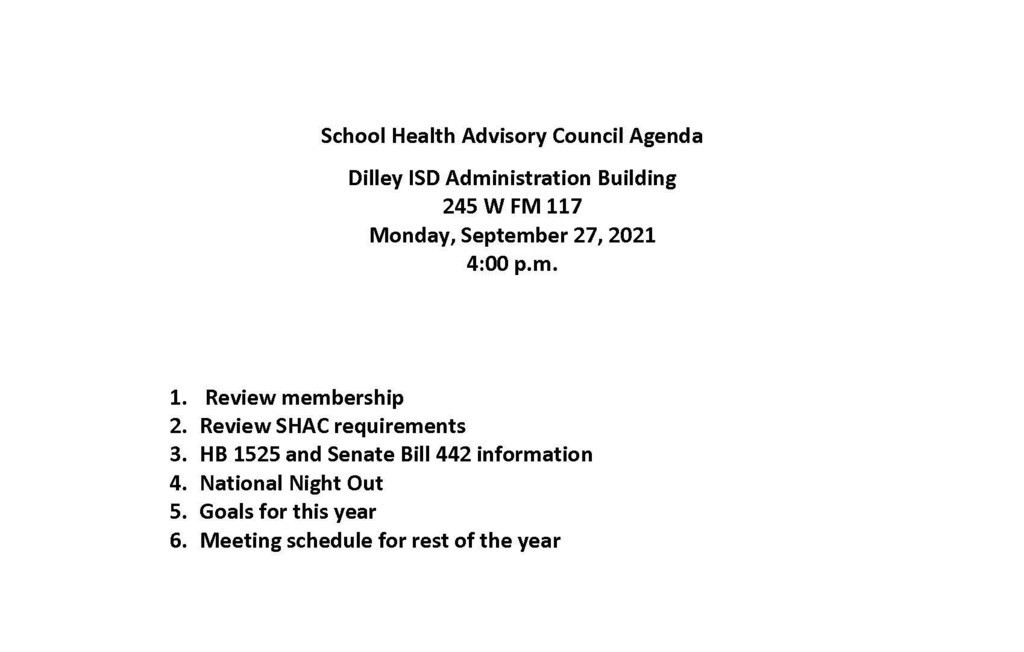 Dilley Wolves defeat the Cotulla Cowboys 9-6. Way to go Wolves!!!!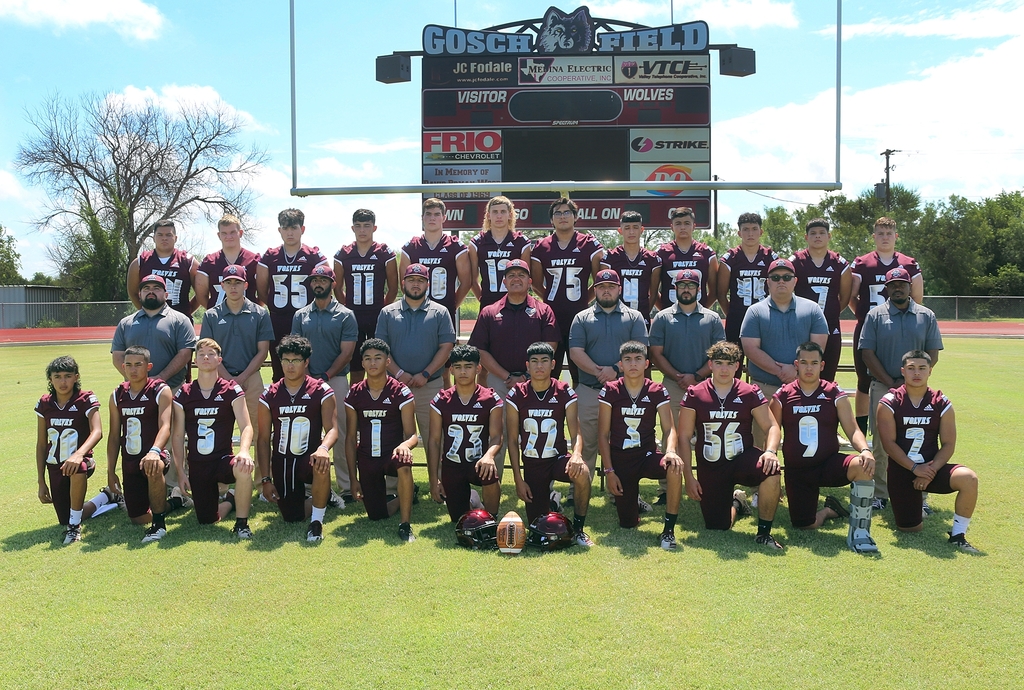 Athletic Event Entry Information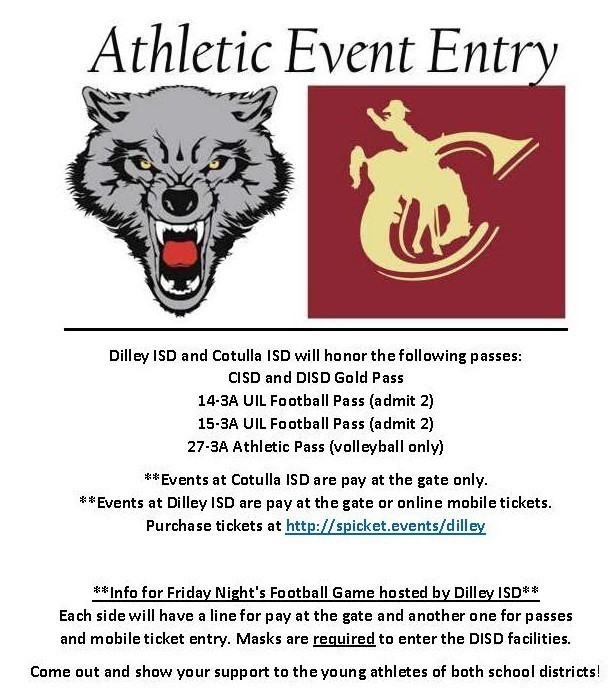 Our Lady Wolves beat Karnes City in 3 games 18-25, 20-25, and 19-25. Super Proud of theses Ladies..Way to fight till the end!!! 🐾GO LADY WOLVES GO🐾
We will be selling t-shirts to raise money for the American Cancer Society. We are selling these shirts for our PINK OUT that we will be having at the October 8th football game against La Pryor. The goal of the PINK OUT is to raise awareness of breast cancer since October is Breast Cancer Awareness Month. All money raised goes to the American Cancer Society to help Frio County. We want everyone to wear their shirt to school and to the football game that night. The t-shirts cost $15 for youth sizes and $20 for adult sizes. The deadline for ordering shirts is on Monday, September 20th by 4:00 p.m. All orders and payment will be taken online through the Square App at
https://melody-carroll.square.site/
The more shirts we sell, the more money we can donate! The shirts will be heliconia pink. Thank you for helping us fight cancer and supporting our Dilley Wolves, too! The price increase this year is due to the increase in cost of shirts through Gandy Ink. If you have any questions, please contact Melody Carroll at 830-965-6368 or
melody.carroll@dilleyisd.net
.
Attn. Athletics Fans: If you plan on attending an athletic event at Dilley ISD, please be sure to purchase tickets on Ticket Spicket. You will be required to access your tickets and check in through an electronic device. Download the Ticket Spicket mobile app for easy access.
Friday Night Lights Adults: $5.00 Students: $3.00 Senior Gold Pass will be honored, and all others will pay at the gate. As of right now, NO restrictions, masks are encouraged. Go out and support your Wolves Football Program.
**Athletic Ticket Sales** All Dilley ISD Home Athletic Event Ticket sales will be sold on Ticket Spicket which can be viewed on the District Website. For all Away Events, please look on the opponents website. Go Wolves/Lady Wolves and Pups/Lady Pups!!
Meet the 2021-2022 Wolves/Lady Wolves, Mighty Grey Wolf Band, and Cheerleaders on Friday, August 6th at Gosch Field Stadium - 7pm. Location will be moved to DHS Gym if there is inclement weather. We hope to see you there!
Dilley ISD is now offering Gold Passes to senior citizens age 65 and older for all athletic contests. Must present a valid identification card and reside within the District boundaries. Please come by the Administration Offices anytime between 9am to 4pm - Monday through Friday.

Thank you to all the parents who took time out of their week to have their little lady Wolves join us for our Volleyball camp! Such an amazing turnout so excited for the season to start! Go Lady Wolves/Pups!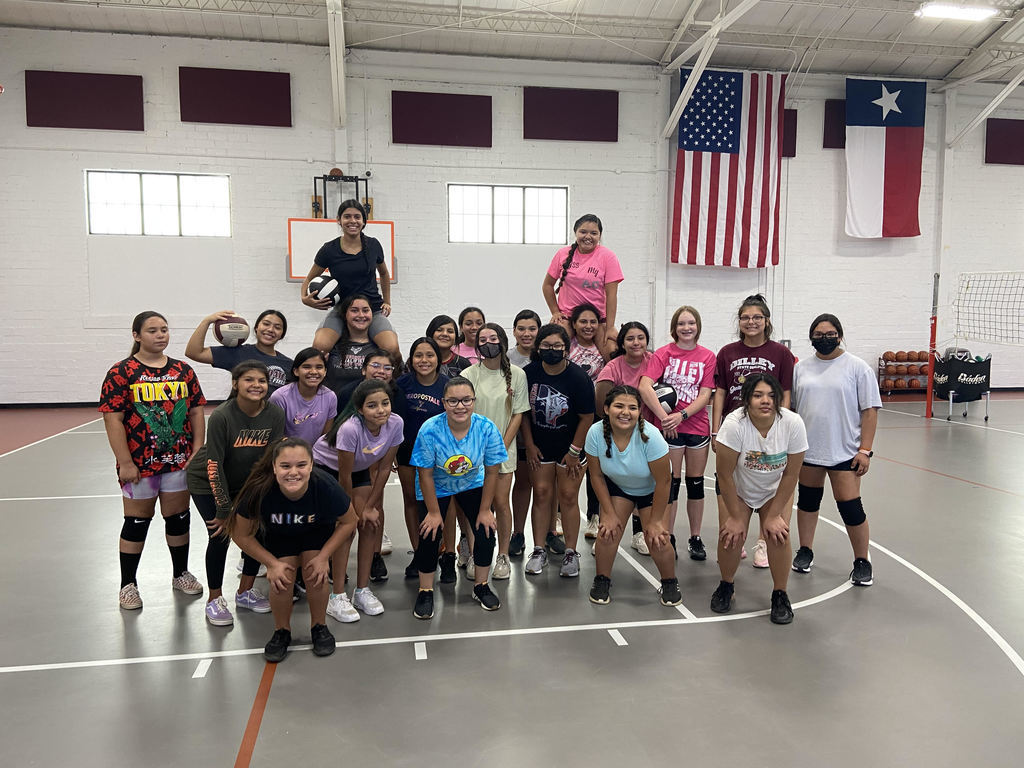 Attention Parents: Wolves Football and Lady Wolves Volleyball practices will begin next week for High School Students only. Middle School practices will begin after the first day of school. For any questions, please contact the Athletic Department.
Back-To-School Vaccines