ECHS induction to the Eta Beta Chapter of the Phi Theta Kappa International Honor Society
Esmeralda Gauna
Friday, March 03, 2017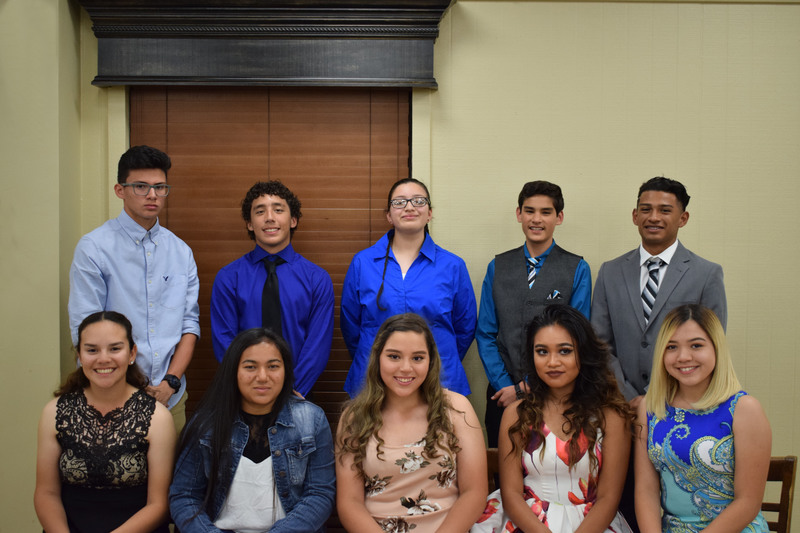 Southwest Texas Junior College inducted fourteen Dilley High School Early College (ECHS) students into the Eta Beta Chapter of the Phi Theta Kappa International Honor Society for community college students on Thursday, March 2, 2017.
This academic honor is offered only to students who have completed twelve (12) college hours and earned a grade point average of 3.5 or higher in those courses.
Two DHS juniors, Allan Ramirez and Xavier Flores were inducted. They were joined by twelve sophomores, Angelie Alingod, Taylor Autrey, Rutu Bhakta, Allison Carrizales, Christian Cervantez, Jackee Gonzales, Cheyenne Martinez, Alyssa Molina, Jesus Olivarez, Fabian Plaza, Mistica Perez and Scottie Reyes who also met the Phi Theta Kappa eligibility requirements.
The induction ceremony was held at Southwest Texas Junior College in Uvalde before a capacity crowd.