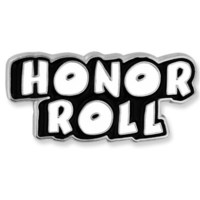 Perfect Attendance Pre-K 3- Kataleya Darden,Joryah Flores, John Kallio Pre-K 4- Brisa Aranda, Emily Garcia Casas, Fabian Garza, Logan Lenart, Amelia McLain, Amberlee Molina, Renaeh Niaves, Xavion Rodriguez, River Viesca, Kanton Wilmeth, Ariana Yanez Kindergarten- Zayda Cantu, Arianna Castillo, Liam Correa, Xiomara Garza, Elizabeth Gonzalez, Ryder Hall, Artemio Lopez...
Dilley Elementary School is in the beginning stages of applying for a Kaboom Grant. This grant would make it possible to create a new park for the school and the community. The space where the current Pre-K through 2nd Grade students play and surrounding areas will be used for this grant. The school would appreciate your feedback on this topic by filling out the form o...
Dilley Elementary School – Football Game Reminders All Pre-K through 5th grade students must be accompanied by a parent or guardian to be allowed to enter the football game. Students will be required to sit in the stands during the game, except when they are purchasing items from the concession stand or using the restroom. Students will be reminded of these expectat...