EDIT MAIN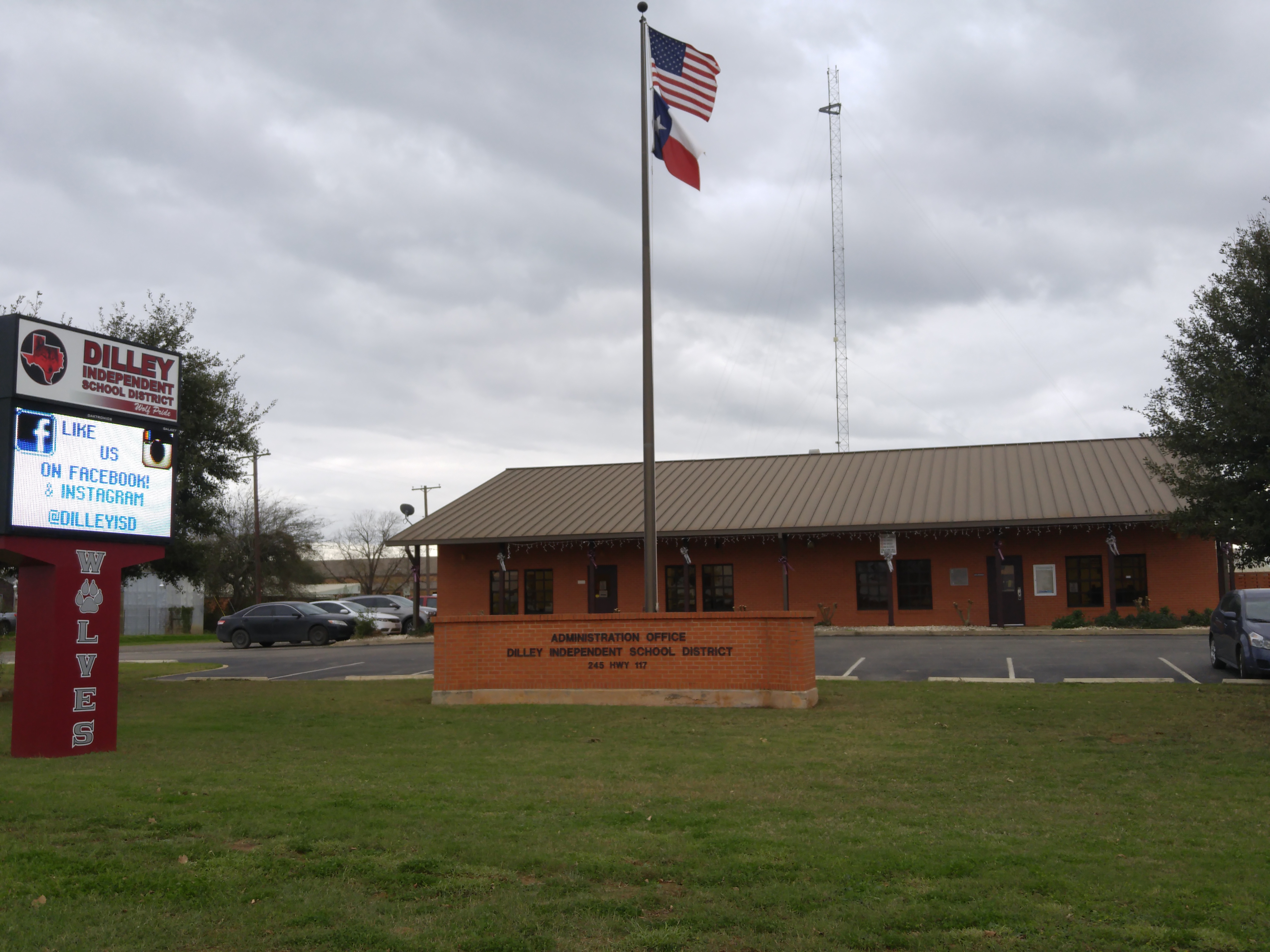 District History
Dilley ISD is a 3A District with close to 1,000 students and approximately 175 employees. It is located halfway between San Antonio and Laredo on Interstate Highway 35. The District will have a new Elementary, High School, and is in the process of remodeling the Middle School as a result of the 2013 & 2015 Bond Elections in the amount of $40,000,000. Dilley ISD will have state of the art technology in each of the new buildings. We welcome all to be part of our family.
Click here for more information...
Vision
Dilley ISD: where the best in education, skills, and preparedness for the future is achieved.
Mission
Dilley ISD is a family working together to provide an education of excellence where all students strive to be productive and successful citizens.
Slogan
"Dilley ISD, a district believing, achieving, and succeeding."
Goals
Dilley ISD will prepare students for college and career readiness through challenging academic experiences that maximize their knowledge, technological skills and personal experiences.
Dilley ISD will recruit, develop and retain exceptional staff who are committed to student excellence.
Dilley ISD will foster, construct and maintain safe and supportive environments for students.
Dilley ISD will make fiscally sound decisions that support student achievement, promote a safe learning environment and maintain a strong financial position.
Beliefs / Philosophy
DISD should produce competent members of society through collaborative stakeholders.
Educators should continue to grow professionally.
Parents should be respected for who they are.
Educators should be models for our children.
All children are entitled to the best education possible through a safe learning environment.
All staff should strive for success.
Parents play an important role in the success of our school by being involved in student learning.
Employees drive our success.
The community should join together to assist and support the less fortunate.
We believe that DISD should successfully communicate our goals of excellence to ensure community support.